Miradouro da Boca do Inferno is located by Sete Cidades. Sete Cidades is a small Azores town located in the middle of a three-mile crater of the same name. To confuse you a little bit more, Sete Cidades means seven cities, but generally when people refer to Sete Cidades they are talking about the crater region in general.
Visiting this location is one of the best things to do in the Azores! My mind was BLOWN. I couldn't believe that such a beautiful place existed.
Boca de Inferno viewpoint is one of the most popular attractions in the Azores.
This Azores guide will go over everything I wish I knew before visiting the Miradouro da Boca do Inferno viewpoint (including tips on how you can see it on a clear day).
The views are mind blowing on a clear day
I am not sure you will find a more beautiful place than this. It is the Azores' most famous hike. Unfortunately there is a catch; it is cloudy a lot of the time. You get amazing views of Lagoa de Santiago (the green crater lake featured in the picture below).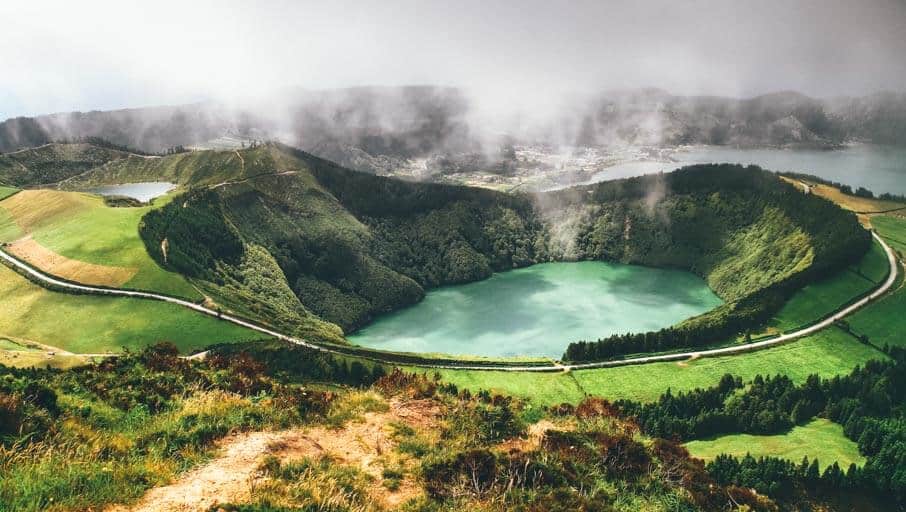 Expect insane clouds…every day
People travel from all over the world for a chance to see THIS VIEW, but unfortunately they often end up disappointed because of a dense fog. Check out our video hiking in the Azores at the bottom of this page.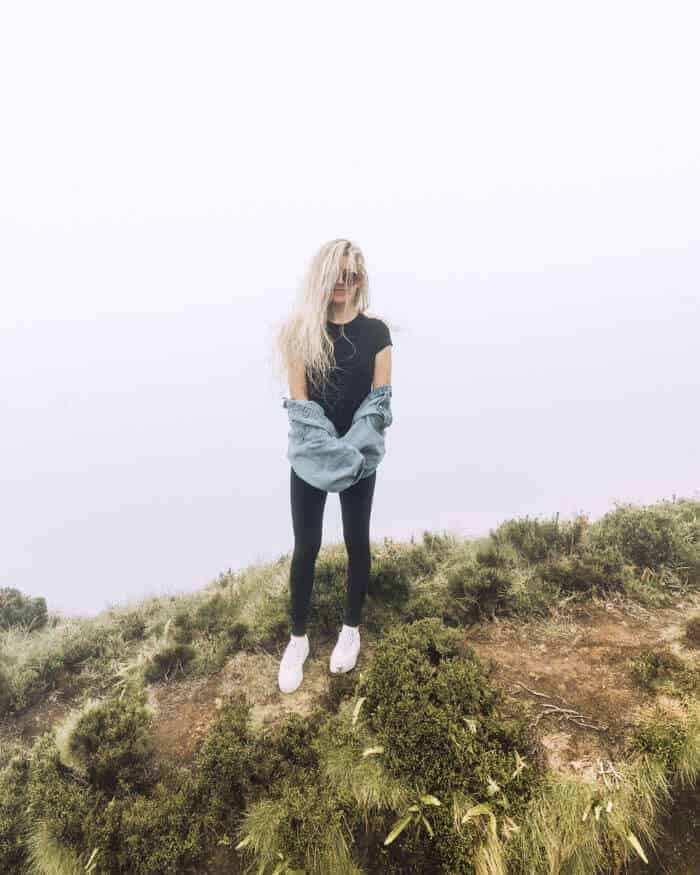 Even though it is NOT? hard to get to the clouds make it one of the most difficult spots to actually see in the Azores. When I say cloudy, I mean really cloudy. I'm talking about white out clouds.
Because of this it's important to know that it may take multiple attempts to try and see the Miradouro Da Boca Do Inferno views on a clear day.
EARLY MORNING IS TYPICALLY BEST!
Read more on the Azores weather.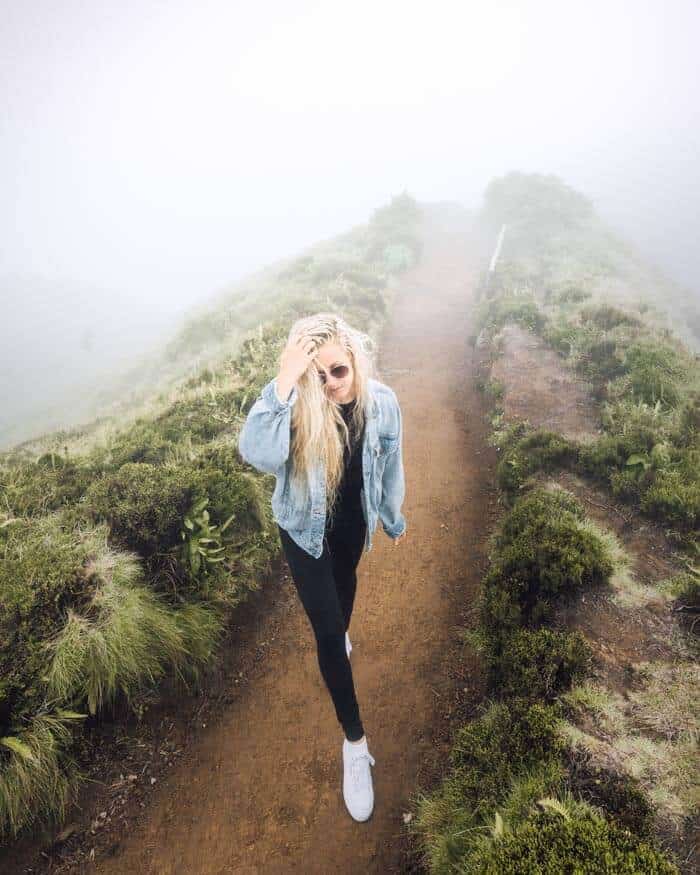 You can park your car at the trailhead and take a short walk to the top (less than 10 minutes). It is not strenuous, but it often gets chilly and windy so make sure you are prepared.
Check the view for Miradouro da Boca do Inferno on Camera
Many people (including us) make the mistake of going when it is cloudy. I thought that it would be clear because it was clear at our hotel in Ponta Delgada. In fact, the entire island seemed to be sunny and crystal clear.
Apparently it doesn't matter what the rest of the island is doing. Even if the entire island is sunny and beautiful, Miradouro da Boca do Inferno can still be covered in fog.
The good news is they have cameras set up in Sete Cidades that will give you an accurate picture of what the weather is like at the viewpoint. Make sure to check the live camera feed before going!
Pack for cold/wet weather
Another thing that's worth pointing out about the Azores' climate is that it's not as hot as you might think – ever. Even in the peak summer season it's not stiflingly hot, so a lack of planning can ruin an Azores vacation if all you really wanted was a tan.
How to get to Miradouro da Boca do Inferno
You can take a day tour to the Miradouro da Boca do Inferno lookout, however you have to keep in mind that the tour does not cancel if it is a white out. Instead of booking a tour, I recommend renting a car and driving up when the conditions are optimal.
Driving in the Azores is easy and if you are worried about cell phone service you can always download your directions from google maps in advance so you won't get lost.
Check out my IGTV video to see what it looks like on a cloudy day!
Things to Do Close To Miradouro da Boca do Inferno
There is actually a ton to see in the area, but unfortunately we missed some things since we got a little lost. We didn't plan enough in advance and the fog was so thick it was hard to see where any of the other viewpoints were. Don't make that mistake. Plan ahead and know exactly what you want to see in the area.
Here are some of the top attractions I recommend.
Lagoa Do Canario
Lagoa Das Sete Cidades
Miradouro Vista do Rei
Mata do Canario
Sao Nicolau Church