Looking for the best cities to visit in Europe?
If you are planning a trip to Europe this year you will not want to miss our list of the 12 best cities to visit in Europe! Which one is at the top of your bucket list?
Best Cities to Visit in Europe to Visit This Year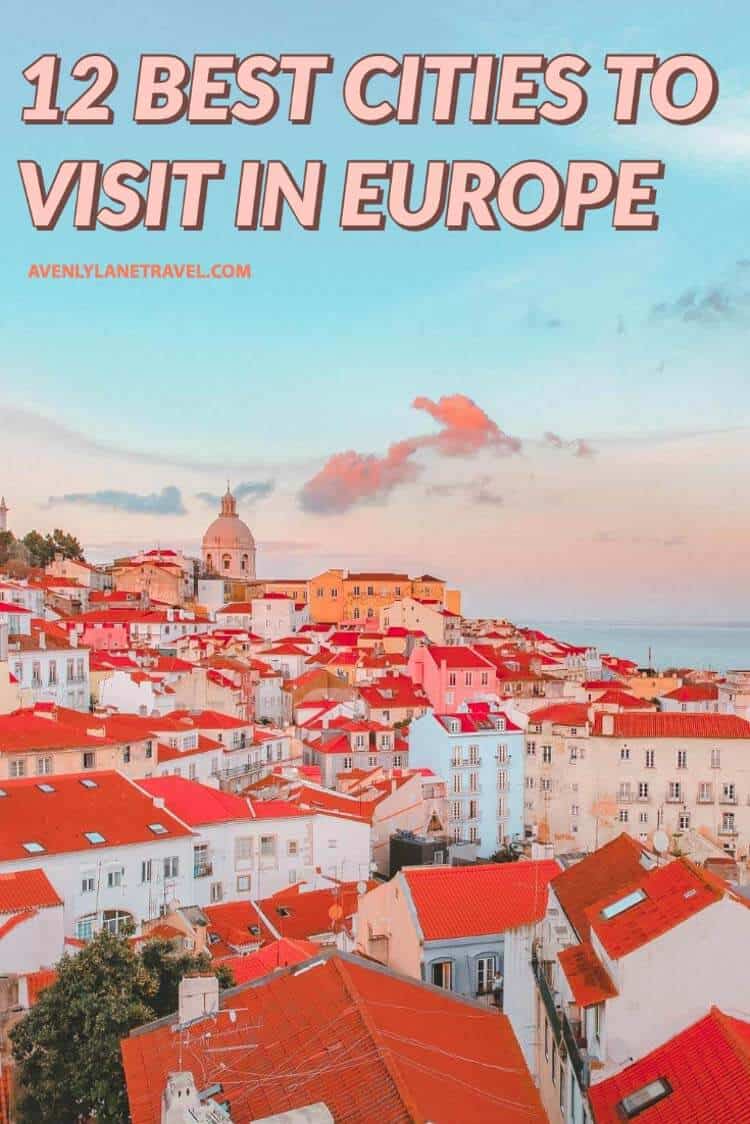 Sintra, Portugal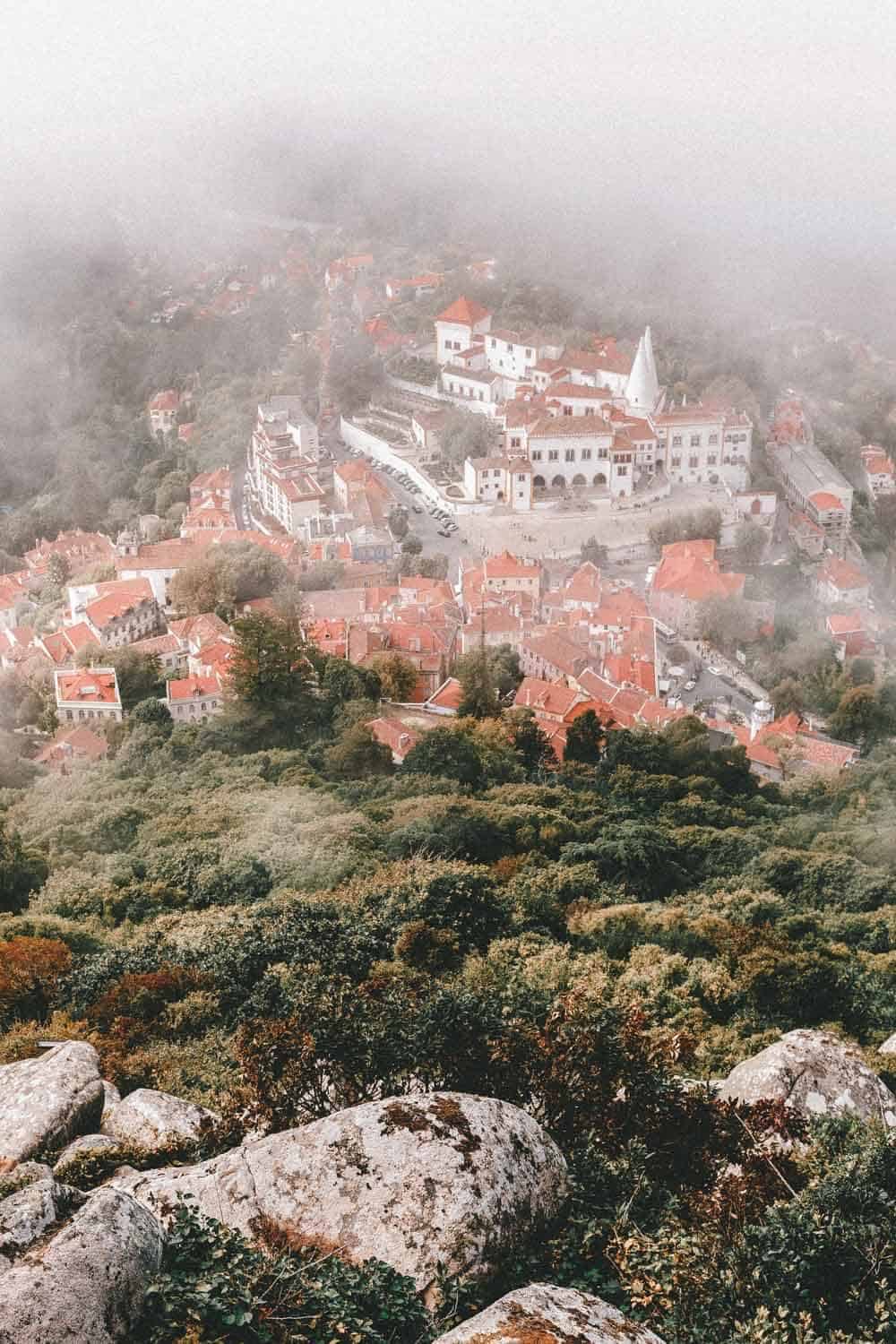 I'm convinced Portugal is home to some of the most beautiful cities in the world – a few of which made this list. Sintra, is definitely one of them.
What to see in Sintra:
Sintra Palace – One of the most impressive medieval royal residences in the country and the only remaining palace from the Middle Ages.
Pena Palace – Featuring beautiful unobstructed views of the town and surrounding hills, Pena Palace is like a real life fairytale castle.
Castle of the Moors – Situated amidst the trees of the Serra de Sintra hills, the castle was initially built as a lookout tower but fell into disrepair after Christian forces conquered Portugal in 1147.
Lisbon, Portugal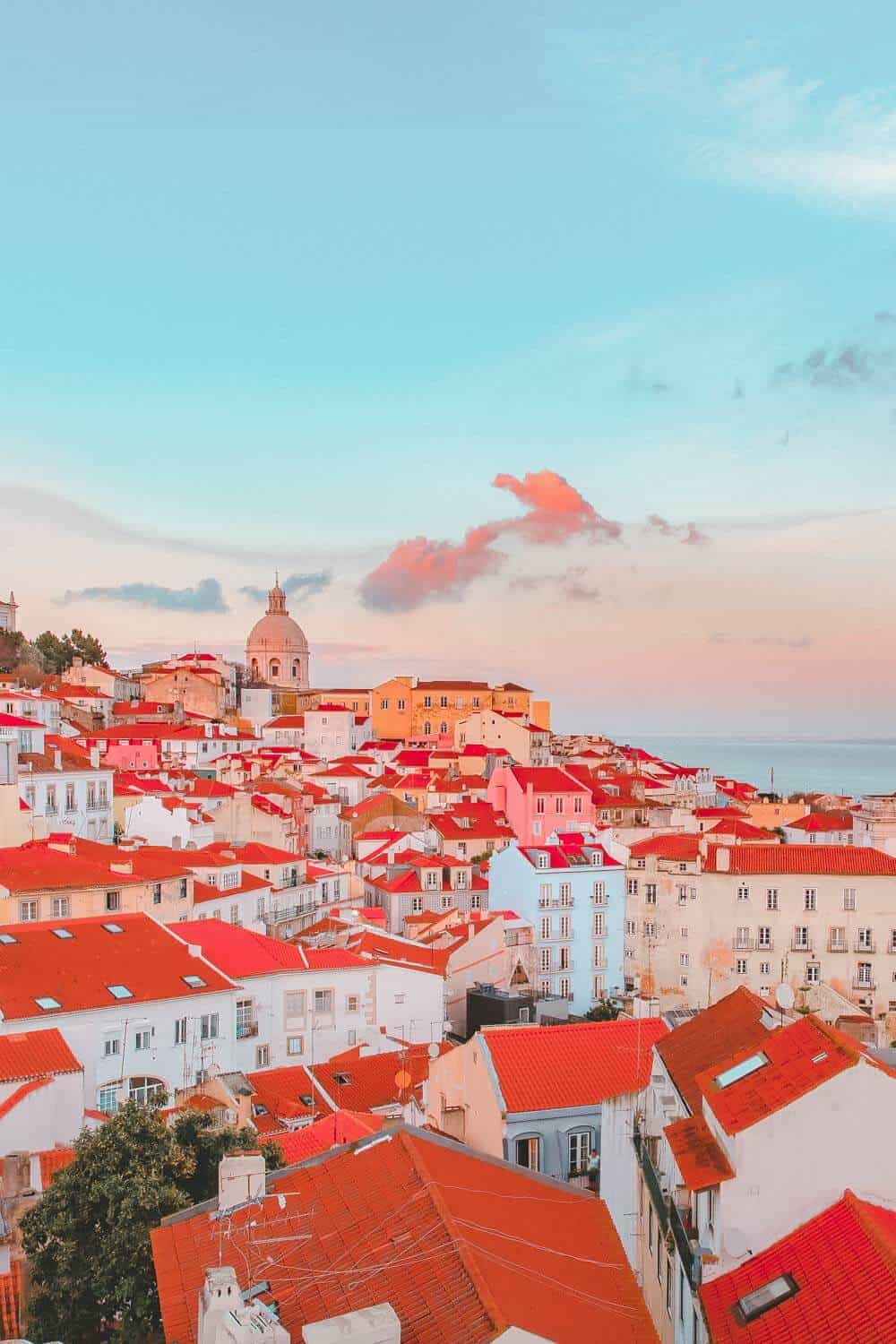 Tourism in Lisbon, Portugal has been on the rise and for good reason. This city is absolutely breathtaking.
Fussen, Bavaria, Germany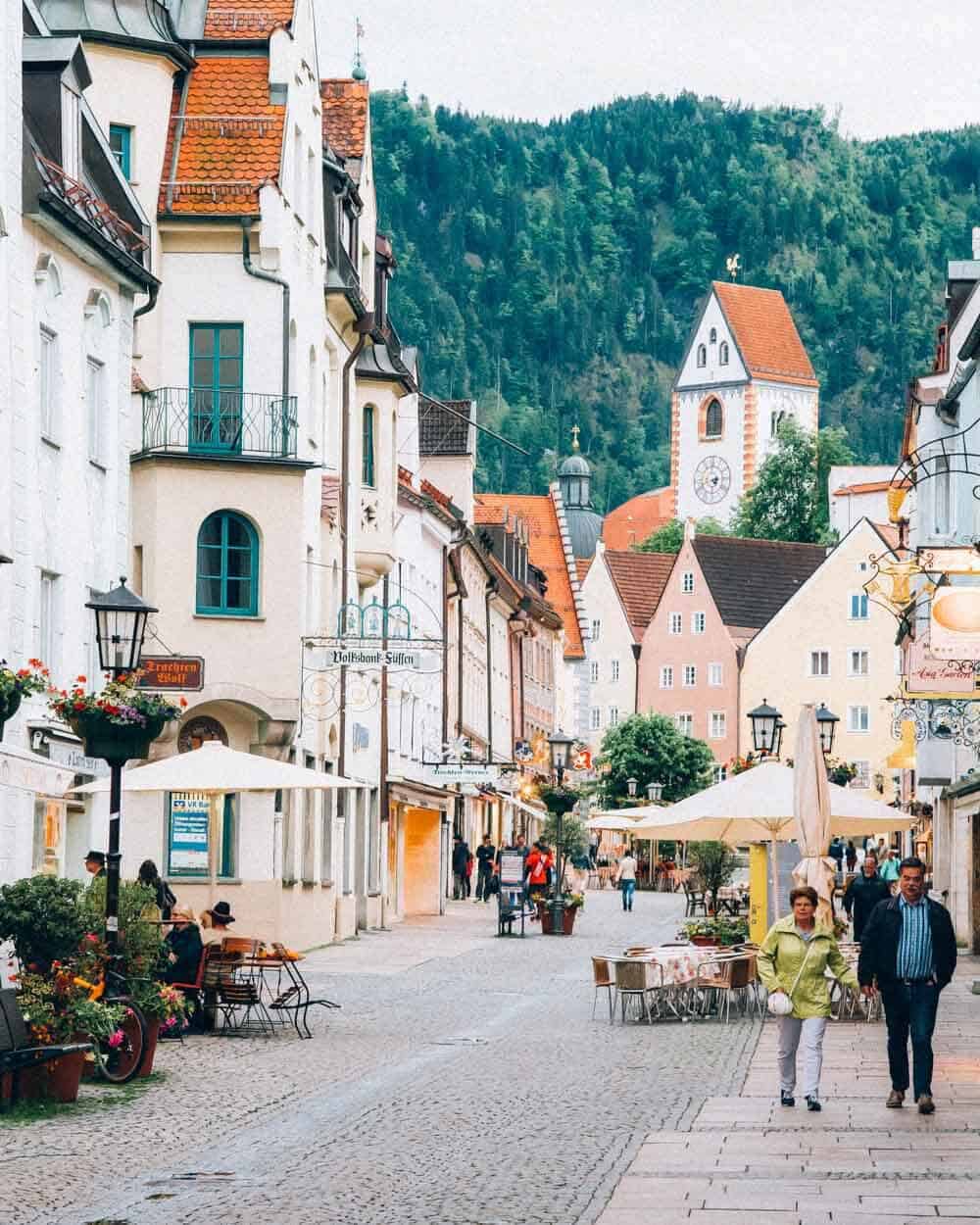 Füssen is a tiny town in Bavaria, near the Austrian border. Known as a major centre for violin making!
The two most famous castles in Germany (Neuschwanstein and Hohenschwangau) are just a few miles away and can be reached on foot via a series of trails. There is a catch, however – they are strenuous. Read more on this beautiful city in Germany here.
Dublin, Ireland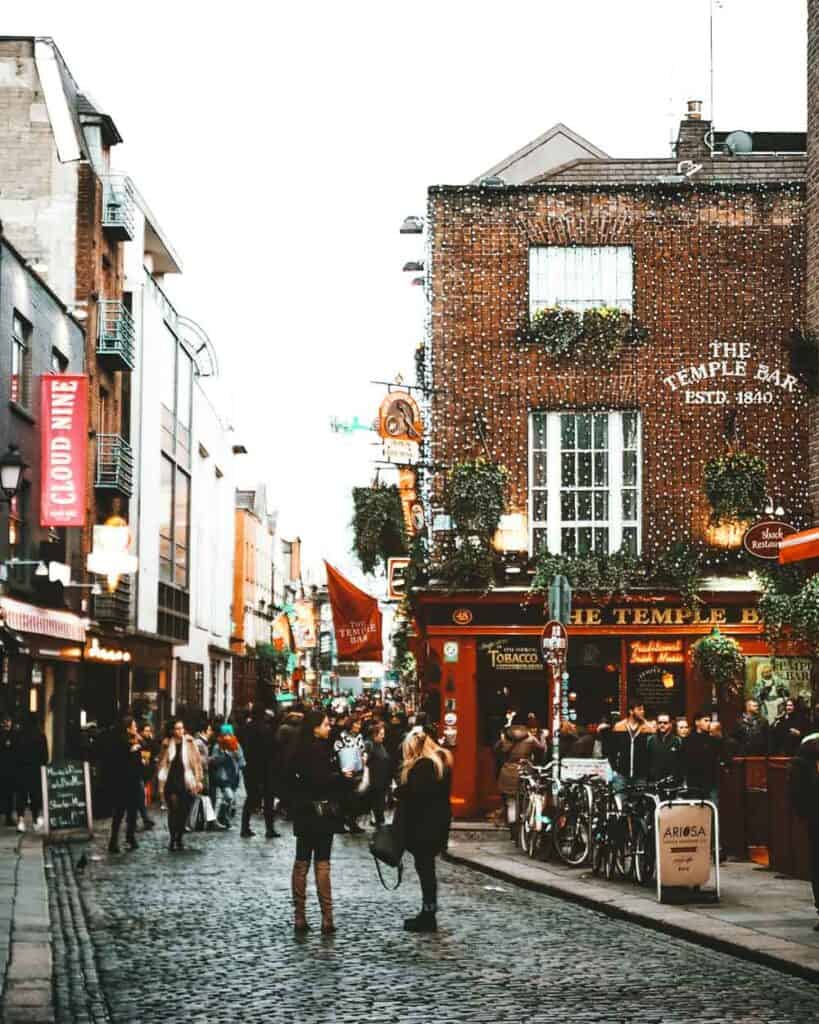 Enjoy one of the most fun things to do in Ireland the Temple Bar in Dublin
No list of the best cities in Europe would be complete without Dublin, Ireland!
What to see in Dublin:
Temple Bar – Make sure to put the Temple Bar in your line-up. You can't miss it, the vibrant red exterior will catch your eye before you even reach the entrance.
They have more than 450 bottles of whiskey and are also a distillery. You can bottle your own whiskey from a choice of three of their famed casks. As if that isn't enough to enjoy this bar, here you'll also find some of your favorite bands performing on any given night. Read more on Ireland here.
St. Patrick's Cathedral in Dublin – A Dublin Must See
Anne Street – This charming street is filled with jewelers, dress and suit shops, food vendors, and even bakers.
Porto, Portugal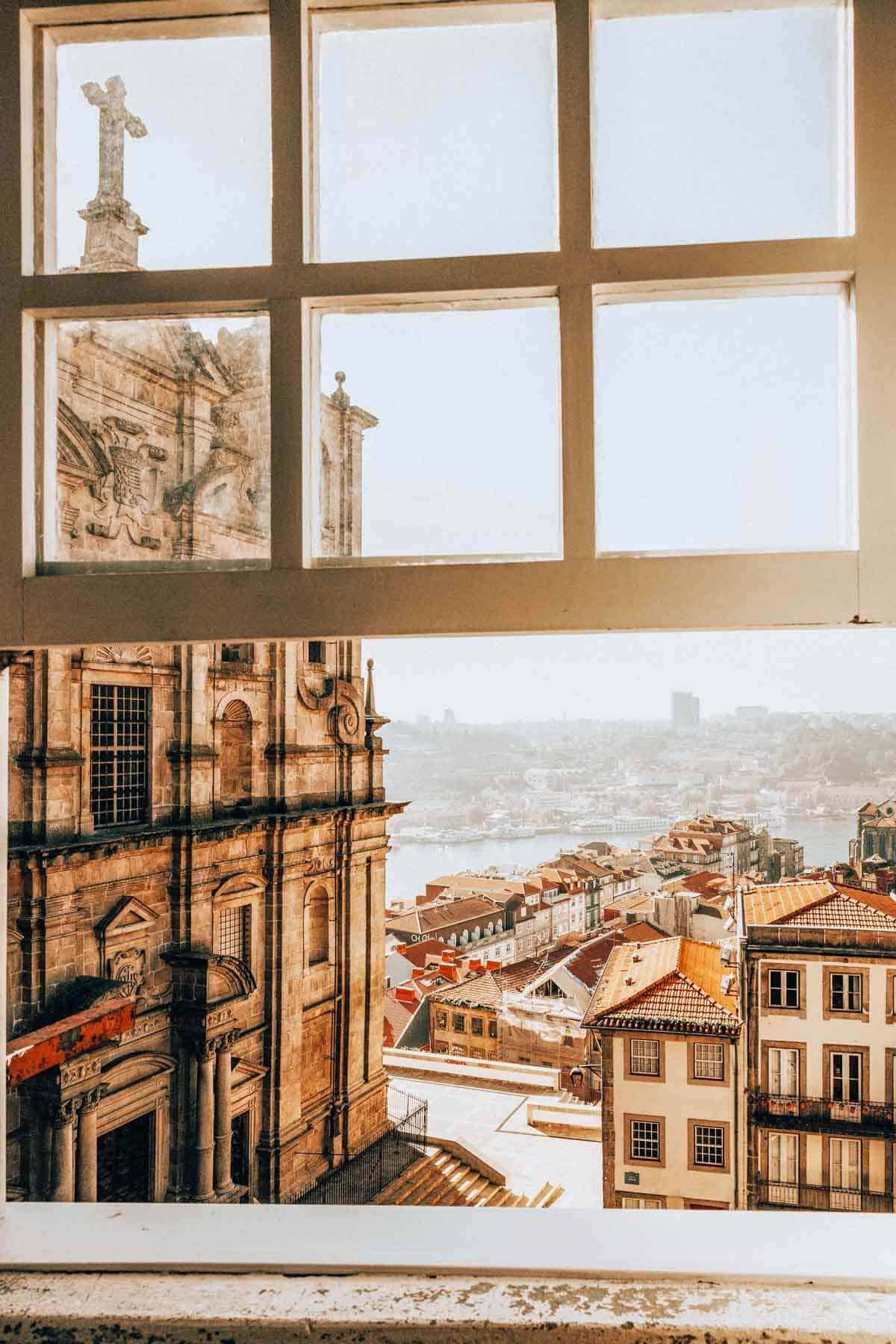 Visiting Porto is one of the best things to do in Portugal!
If you're looking for a new European city that's still flying under the radar, look no further than Porto, Portugal! A lot of people haven't caught on to just how amazing Portugal is.
As you know, we've traveled around to much of Europe, and it takes a bit to surprise us. Porto surprised us in a great way!
We got an experience that was much better than we expected, and we would happily return. Have you been to Porto? What were your thoughts?
Best Things to do in Porto:
Visit Cais da Ribeira – Cais da Ribeira is one of the most famous areas in Porto.
Dom Luis Bridge – 45 meters (147-ish feet) tall, this bridge is quite the site to see. The bridge is actually two stories! That means trains run across the top, and cars run across the bottom. Pedestrians can also walk across the bridge. In fact, the Dom Luis Bridge is a great place to take pictures of Cais da Ribeira. We took some of our best shots on that bridge.
Livraria Lello and Irmao – This incredible Library was a big inspiration to JK Rowling while she was living in Porto and writing Harry Potter. See pics in this post here.
Chapel of Souls Porto – Porto is known for decorating the outside of buildings with tiles. You see tons of it, everywhere. Some of the best tile mosaics are hand painted on the sides of churches. Chapel of Souls is decorated with tiles on the outside and it is quickly becoming "instagram famous".
Edinburgh, Scotland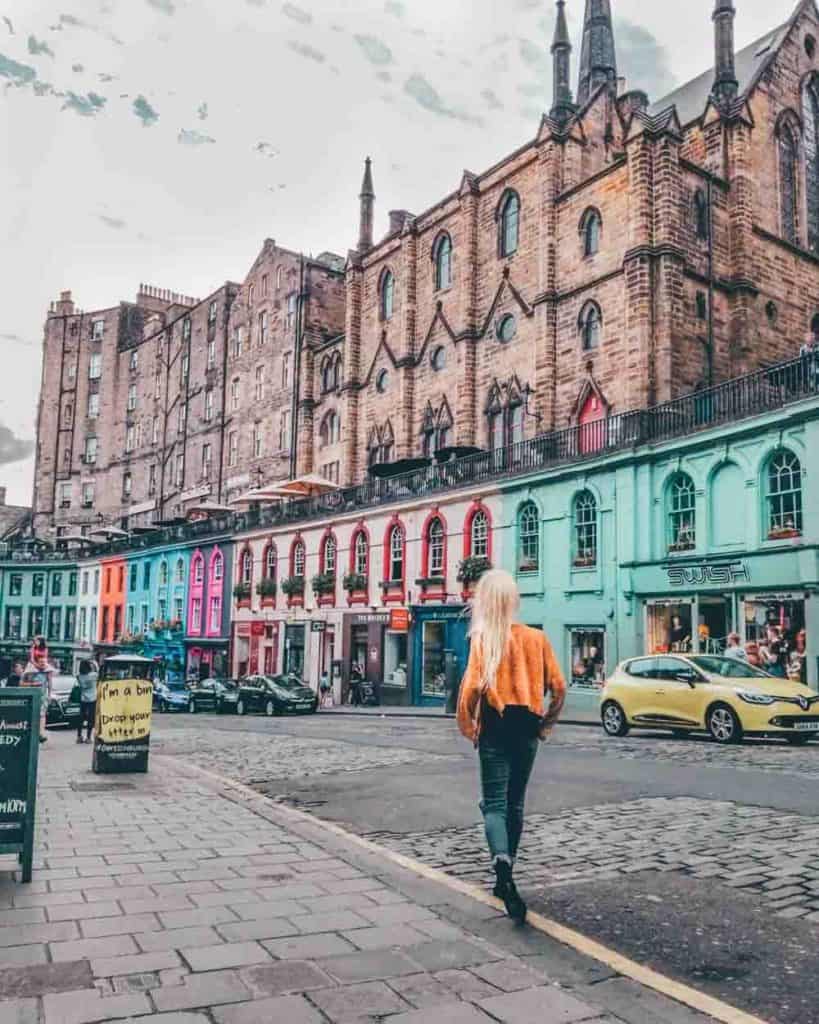 What to see in Edinburgh:
Edinburgh Castle – This castle/fortress dominates central Edinburgh. It's imposing walls jut up in the middle of the city while it sits on top of an extinct volcano. Supposedly it has had human occupants since at least the 2nd century. This shows that even back then they knew the coolest places to build, though it was obviously picked for its strategic location.
Royal Mile and Victoria Street – The Royal Mile is in the center of Edinburgh Old Town and connects the Edinburgh Castle and Holyrood Palace. There is nonstop action along this street which not surprisingly features shops, restaurants, street performers, and pubs. One of the most striking sites along the walk is St. Giles Cathedral, the most famous cathedral in the city.
I love the colorful and historic buildings of Victoria Street, which are often said to be the Harry Potter author JK Rowling's inspiration for Diagon Alley.
Read more on Scotland: Edinburgh or Glasgow, Which City in Scotland Should You Visit?
Gdansk, Poland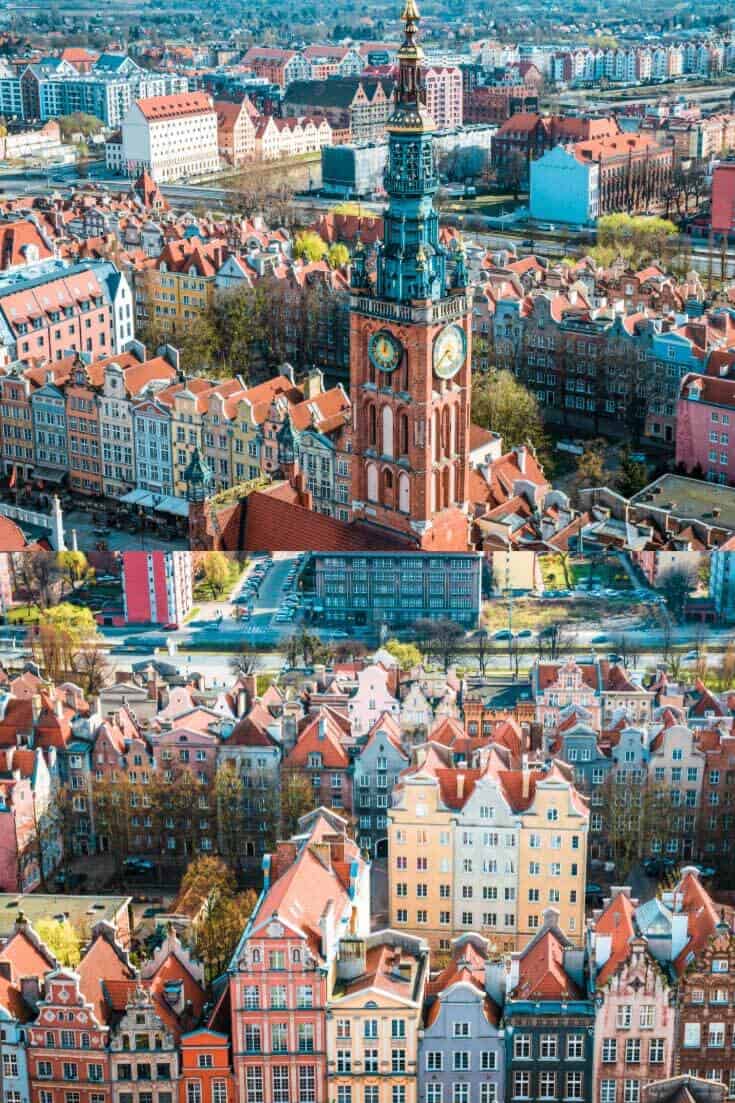 Gdansk is one of the best cities in Poland!
Gdansk is a port city located along the Baltic coast in northern Poland. It was partially destroyed in World War II and completely rebuilt into a gorgeous European city. Like most cities in Europe, it has a lovely Gdansk old town square that's worth a stroll.
We recommend browsing the bustling markets and admiring the colorful buildings along the waterfront. Visit Gdansk to see the historic Westerplatte war memorial and the Gothic facade of Basilica of St. Mary of the Assumption of the Blessed Virgin Mary.
Read more on the best cities in Poland here.
Sao Vicente, Madeira island, Portugal
Madeira, has been on my bucket list for a long time. I hope I can get there soon! Madeira, is an autonomous region of Portugal. It is located off the northwest coast of Africa close to Morocco.
Rome, Italy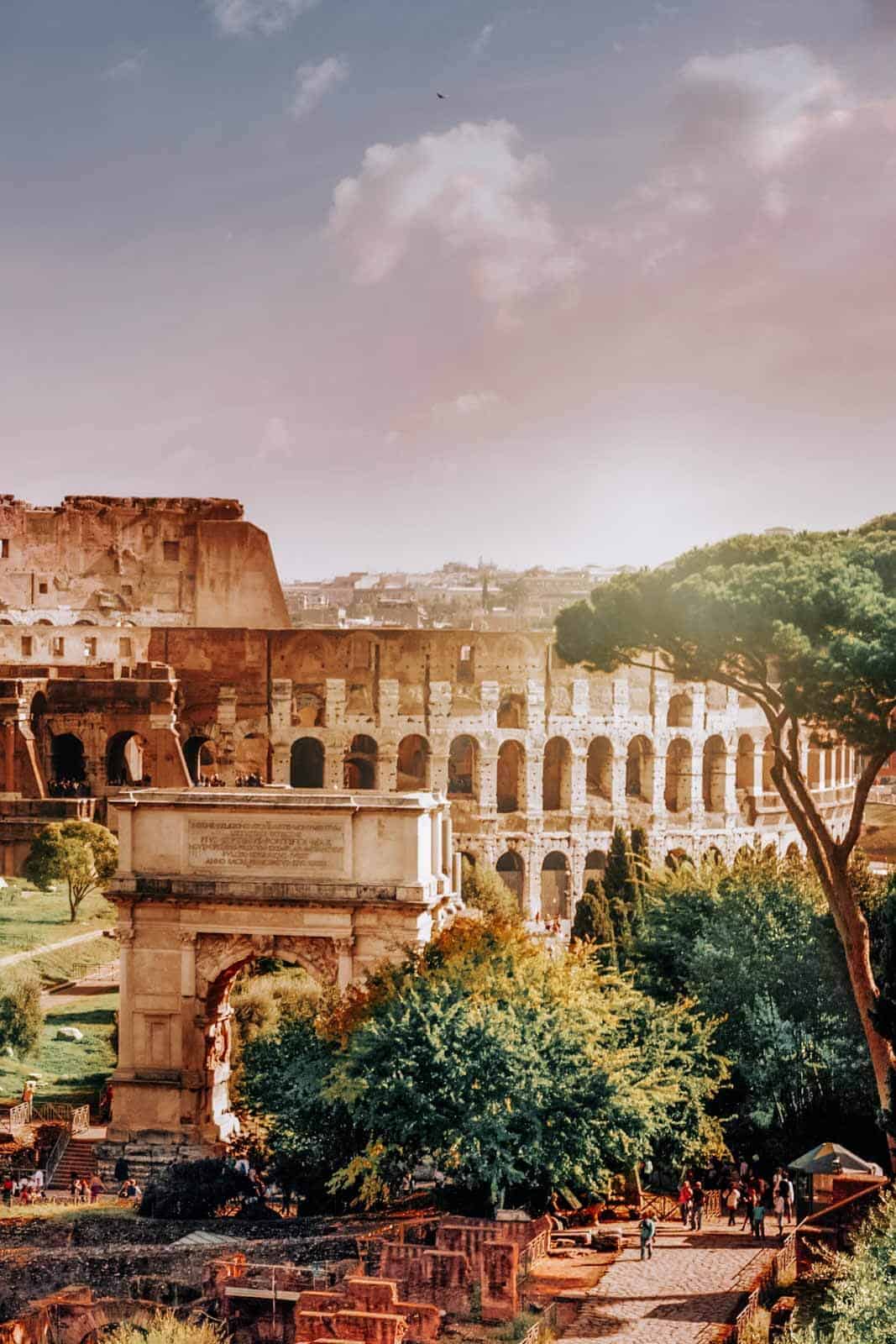 Rome is an amazing city that everyone seems to have an innate desire to see. The Italian allure is powerful enough in itself, but by adding in everything else that Rome has to offer, it makes a trip simply irresistible.
Best Things to See in Rome:
Colosseum Tours – Surpassed all my expectations.
Trevi Fountain at night – crowded but amazing.
Roman Forum – worth the small fee to enter.
Read also: 10 Best Things to See in Rome, What is Rome Like? The 9 Worst Things about Our Trip to Rome, Italy
Tallinn, Estonia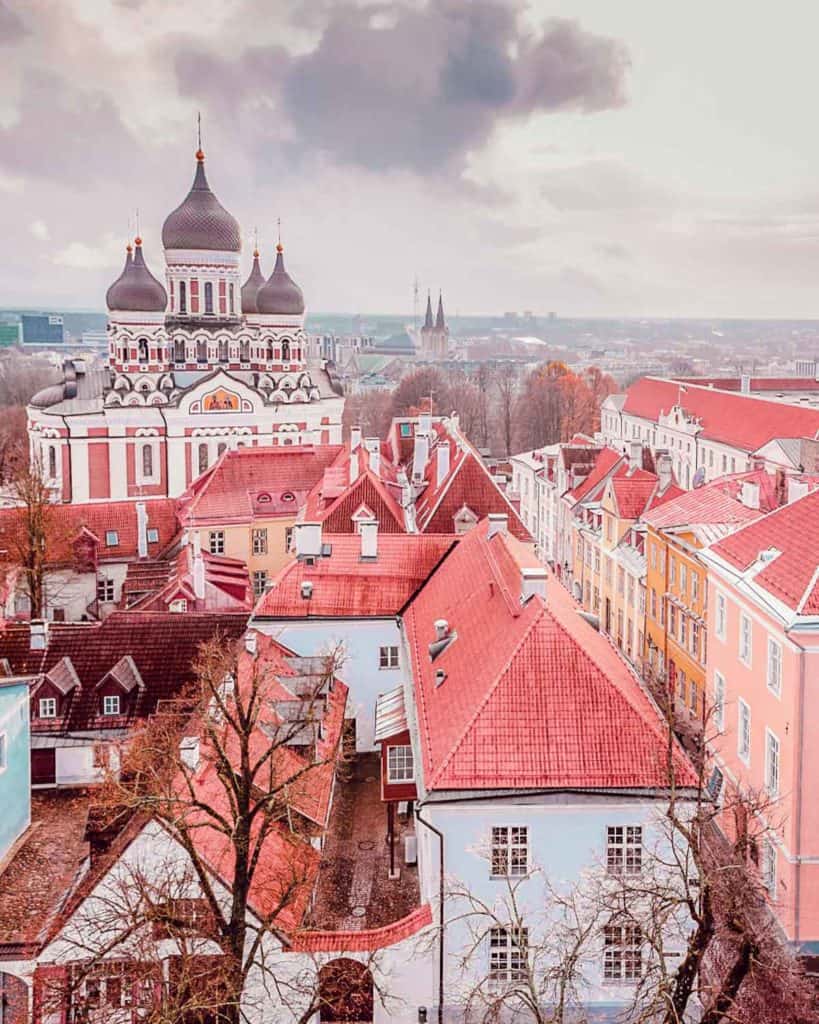 One of Europe's best kept secrets is the country of Estonia. Most people can't even find the country on the map, but I can guarantee that won't last for long as people are beginning to find out how amazing a visit to this Baltic country is.
Things to do in Tallinn:
Alexander Nevsky Cathedral – Amazing
Viewing Points – While in the old town there are three noteworthy viewing points (Piiskopi, Patkuli, and Kohuotsa) that give exquisite views of the old town, modern Tallinn, and even the Baltic Sea.
Old Town Tallinn
Tallinn Christmas Market at Raekoja Plats
Read more on Tallinn: 10 Things to do in Tallinn Estonia
What is your favorite European city to visit?