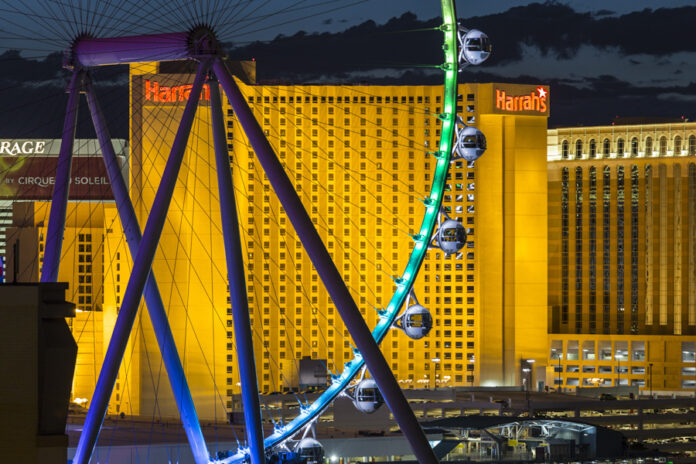 Go City Pass Las Vegas Reviews (Is Go City Pass Worth it?)
Las Vegas Go-City All-Inclusive Pass!
#1 Money Saving Tip for Vegas First Timers
There are a ton of unique and fun things to do in Las Vegas. Don't think it's only worth visiting if you want to gamble.
I don't even gamble and can entertain myself there for weeks and weeks. It really does have something for everyone, helping it earn its title as the entertainment capital of the world.
It has some of the best restaurants on earth, world-class shopping, most sought after shows, nature escapes, and truly bizarre attractions. There really is just too much to see and do in a quick trip.
That being said, if you are getting ready to visit for the first time and want to cover as much ground as possible I'm here to help you out. First off, you may want to start with this list of the top things for first-timers in Vegas to see.
Once you have a rough idea of what you want to do, I highly recommend you consider my #1 tip to save a ton of money. You need to look into buying the Go-City Las Vegas All-Inclusive Pass. It covers more than 30 top things you will want to do.
Most All-Inclusive Passes Suck – Not This One
In my experience most all-inclusive passes are a waste of money. They either include worthless attractions, or are too expensive to actually be worth their while.
If you are just looking to gamble or hang out in the clubs, then you should probably skip this pass. If instead you are trying to see a lot of the top attractions then it could be perfect.
Trust me, the Go City Pass affordably includes the things you want to do in Vegas (especially if you are a first timer).
Things You Actually Want to See Are Included!
The quickest way to describe the value of this pass is to point out that it can include a Cirque-du-Soleil show or a helicopter tour of The Strip.
The cost of one of those attractions alone can be about 75% of the cost of this pass. This means that if you only want to do a couple others you pass has already paid for itself.
Most Popular Attractions Included
Some of the big ticket/most popular items on this list are…
*premium attractions require a 3 day booking and you just choose one
Cost Breakdown – Varies By Day
You purchase the pass by the number of days you want access to the attractions for: 2 through 5 days. Generally the pass is about $100 for 2 days and up to about $300 for 5 days. Obviously the longer you purchase the more of the 35 attractions you can complete.
Go City Pass Drawbacks
The biggest drawback of this pass is that to be able to make the most of it you have to keep moving. You simply won't be able to complete everything on the list.
If you want to spend a lot of time at the gaming tables you won't be able to get your money's worth.
Also, to get the premium attractions you need to purchase at least a 3 day pass.
One other drawback is that certain attractions require admission at a certain time of day – i.e. the High Roller Observation Wheel doesn't allow you to go at night.
Conclusion: Is the Go City Pass Worth it?
If you are looking to see and do a lot of different things in Vegas then you really should look into buying this pass. If the pass doesn't include attractions you want then obviously hold off, but for most first timers it makes a ton of sense to buy.
More posts on Las Vegas:
I lived in Las Vegas for almost 10 years and loved it there! Here are a few of our most popular Las Vegas posts that will help you plan your trip.