Leleiwi Overlook Trail – Everything you need it know
The Sliding Sands Trail isn't the only Haleakala Crater hike worth checking out when you are at the Haleakala National Park in Maui.
The Leieiwi Overlook Trail is a quick detour with a huge payoff.
It gives you a chance to look down into the dormant volcano crater and beyond to the clouds below and oceans beyond.
While you can barely call .3 miles a hike, you won't be disappointed with the views and can spend extra time hiking around the overlook to see the crater from different angles.
Leleiwi Overlook Trail Details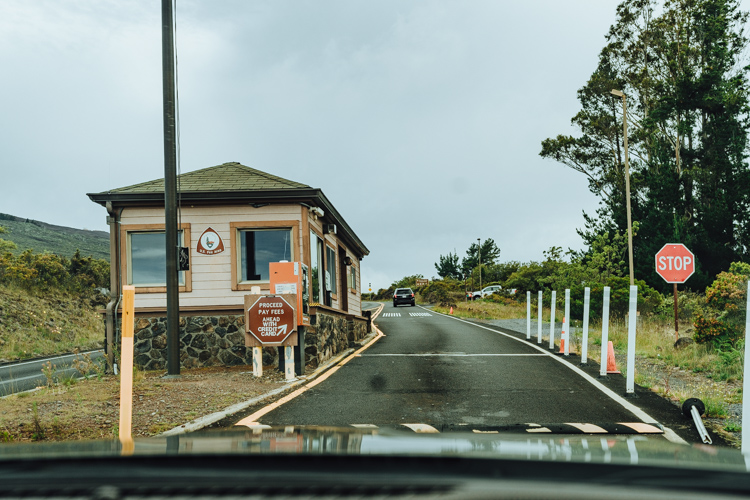 The Leleiwi Lookout on Haleakala Mountain – What to Expect
This short hike leads to the Leleiwi Lookout. Every step of this brief trail provides awesome views down the side of the mountain.
You will likely be staring down at the clouds. Once at the viewpoint you will be looking down into Haleaka Crater.
The inside of the crater shows the eerie red cinder cones.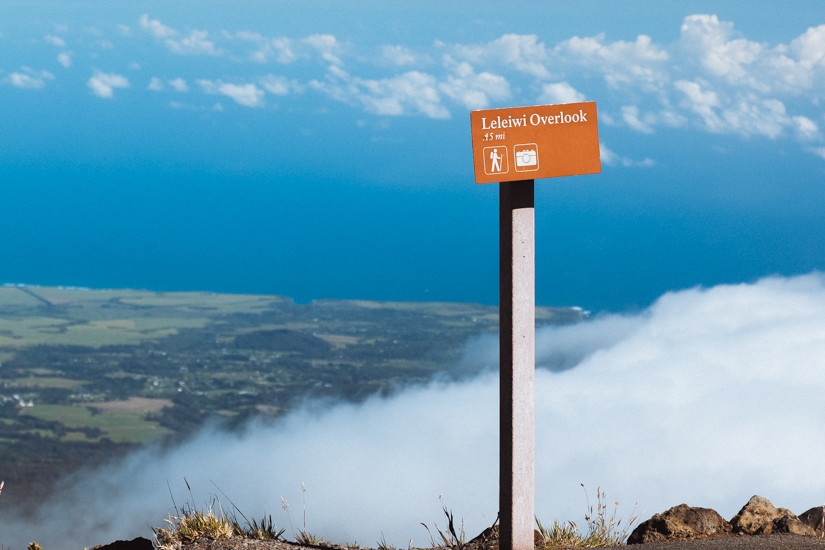 WTF is a cinder cone?
I previously had no idea what a cinder cone was, but I've since learned it's what forms due to the settlement of volcanic lava and ash.
Kaupo and Koolau Gaps
The gaps at the edge of the mountaintop craters facing down the mountain are name the Kaupo and Koolau Gaps.
These openings provide views of the clouds or down to the north shore of the island.
Leleiwi Translates to Bone Altar
The name Leleiwi translates to "Bone Altar." I couldn't find any reason for the somewhat ominous sounding name.
Where is the Leleiwi Overlook Trail located?
Leleiwi Overlook trail is located most of the way up the mountain in Haleakala National Park.
It is directly off of Highway 378 about ¾ of the way that takes you to the top.
Parking & Facilities
As you go up the parking lot is immediately off to the right side of the road, but the trail starts on the left side of the road.
We didn't have any trouble finding a parking spot as the lot was basically empty.
There are bathrooms located in the parking lot.
Haleakala National Park Hikes
There are a few Haleakala National Park hikes worth checking out.
The Sliding Sands Trail is the most popular and longest, but for a quick detour you won't be disappointed with the Leleiwi Overlook Trail.
What to Pack for Maui
Planning a trip to Maui? Here are our best MAUI BLOG POSTS:
My husband and I have been to Maui a couple times and have written up more blog posts to help you plan your trip. These are my most popular blog posts and Hawaii travel guides to help you plan your trip. I hope it helps!
Maui general trip planning
Maui Beaches
Maui Hikes & Lookouts
Maui Waterfalls
Everything else