Ohai Trail in Maui
I think the Ohai Trail is one of Maui's most underrated trails. Unlike many others on the island, this 1.2 mile loop trail doesn't require a grueling effort to get to a specific payoff. Basically, the entire hike includes a constant payoff of awesome views of Hawaiian cliffs and coast.
The hike is not difficult. It is perfect for those looking for a leisurely stroll with benches available to rest on along the way. You don't need to worry about a substantial elevation gain or descent. It provides the perfect relaxing opportunity to watch the waves crash against the Hawaiian cliffs.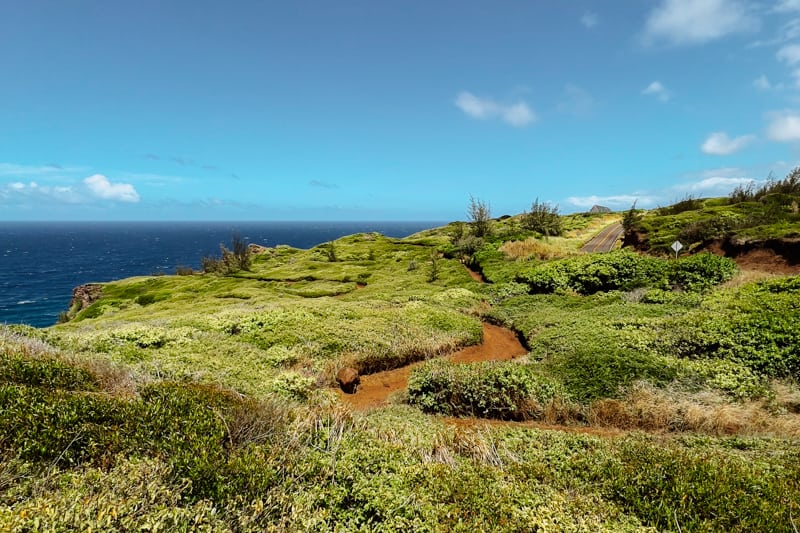 Location – Ohai Trail is in West Maui
The Ohai Trail is located at the northwest tip of the island of Maui. Remember, this part of Maui is one of the most remote. It is about a 45 minute drive from the biggest resort areas, and at times the drive can get a bit dicey as the road turns to one lane and includes a ton of switchbacks along the edge of a cliff.
The good news is that the relative distance away from the biggest hotel areas is that it is often not nearly as crowded as other parts of Maui.
The Ohai Trail Loop
The trail is a 1.2 mile circle. You can take the trail clockwise or counterclockwise. Either way is great, but generally people say that if you take it in a counterclockwise manner you will have more time facing awesome views.
Ohai Trail Parking
There is a small parking lot with additional spots available along the side of the road. I visited on a Friday afternoon and only about ½ of the spots were full.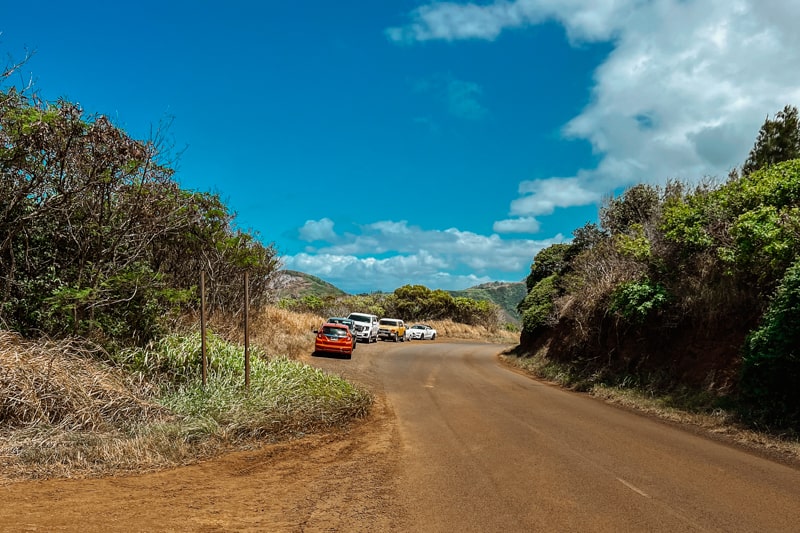 Negatives
I love and fully endorse this hike, but in the interest of full disclosure it is worth pointing out a couple things that are less than ideal.
No Shade
If you are looking to cool off in a nice shaded area this isn't the hike for you. You can expect a seabreeze, but you should also plan on the sun beating down on you.
Valuables In Your Car
When there I saw the remnants of a broken car window. This is likely due to someone leaving something valuable out on the seat of their car. As with most places in Hawaii, keep your valuables hidden as there is a prevalence of petty crime like car break-ins.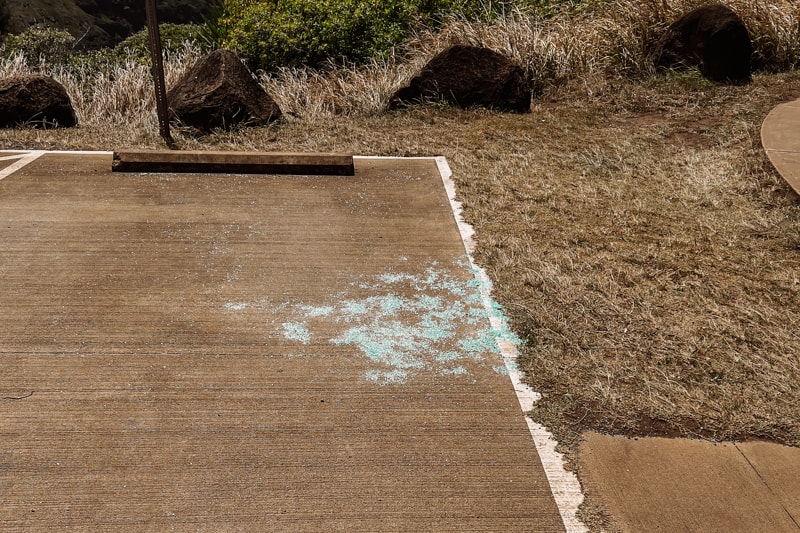 Spotty Phone Service
If you are hoping to do a Facebook live from the trail you might be disappointed. The phone service at this tip of the island is spotty. There were times where it operated fine and times where I couldn't get a signal at all.
Other Area Attractions
It is about 2 miles from the Olivine Pools and about 2 miles from the Nakalele Blowhole. I HIGHLY recommend you stop at at least one of these spots when journeying to this part of the island.
Conclusion
I love this easy hike! Being able to enjoy the ocean and cliffline views for almost the entire 1.2 mile loop was an amazing experience. It's a perfect setup if you want a leisurely hike or are looking for a place to take your morning jog.
What to Pack for Maui
Planning a trip to Maui? Here are our best MAUI BLOG POSTS:
My husband and I have been to Maui a couple times and have written up more blog posts to help you plan your trip. These are my most popular blog posts and Hawaii travel guides to help you plan your trip. I hope it helps!
Maui general trip planning
Maui Beaches
Maui Hikes & Lookouts
Maui Waterfalls
Everything else