The NOT Frightening Slaughterhouse Beach AKA Mokuleia Bay
Okay first off, I acknowledge that the name "Slaughterhouse" is frightening. A slaughterhouse is not something you associate with a beach worth relaxing on.
You need to get over any negative associations with the name because this small beach is actually really cool. It has great sand and a perfect escape from some of the crowded nearby beaches.
This mini beach is framed by lava cliff walls on either side. While it's not quite as popular as some of the other area beaches it makes up for it by offering a more secluded intimate feel and when in the correct season offering some amazing snorkeling opportunities.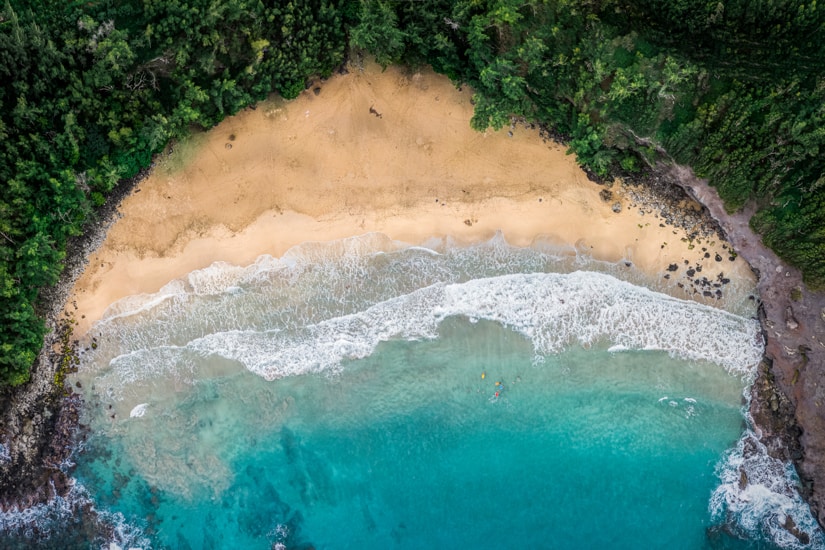 Quick Overview
The Name Slaughterhouse
The name Slaughterhouse Beach comes from the fact that there used to be a slaughterhouse in the area. Thankfully it is long gone, and the name is not from the tendency of the beach waves to slaughter surfers.
Accessing The Beach
Slaughterhouse Beach is located on the northwestern tip of Maui. It is about a 20-minute drive from the Kaanapali resort area, and about an hour and a half from the airport.
A lot of people stay in the Kaanapali region, which is beautiful, but also comes with one of the highest density of tourists on the island.
To access the beach you need to go down a walkway that includes 100 steps. If you have mobility issues you probably want to skip this beach, though for most the biggest issue is overlooking the stairs down and not realizing beach access is available.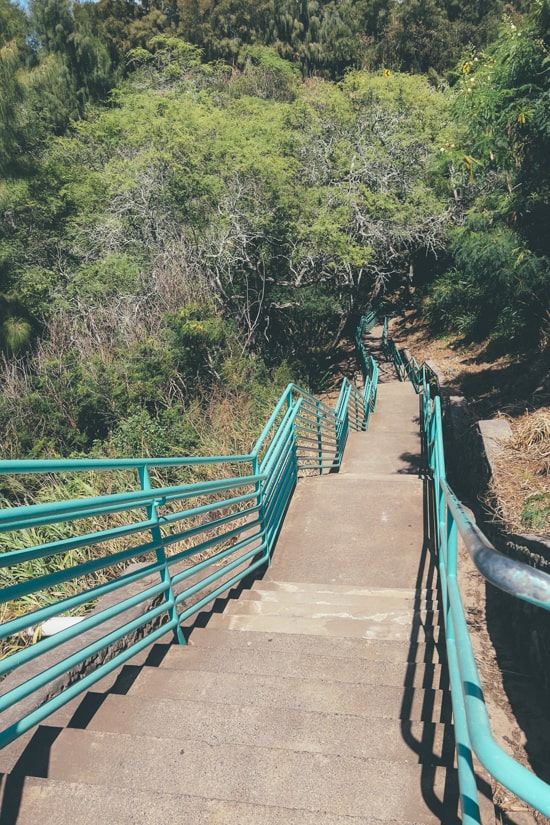 Parking
There is no true parking lot at this beach. There is a pull off on the side of the road that allows parking for a handful of cars. Additional people can park along the side of the road up or down from the beach access.
Given that this beach doesn't get inundated with crowds it isn't a complete nightmare to find a spot.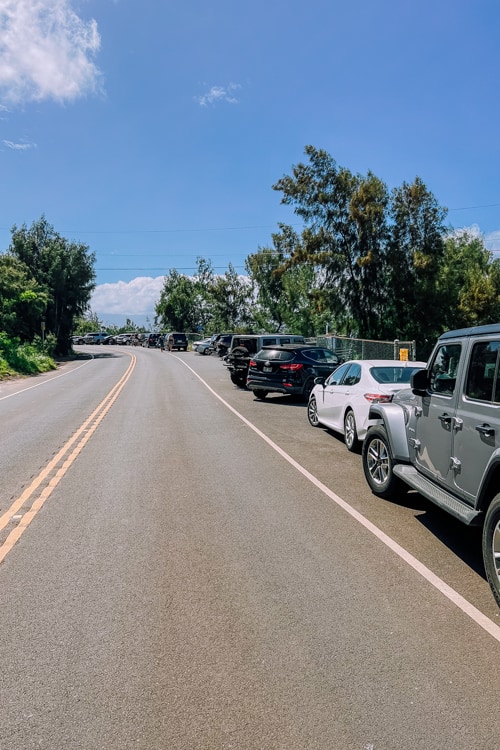 Slaughterhouse Beach Snorkeling – Is it any good?
When the water is calm, generally in the spring and summer, Slaughterhouse Beach snorkeling is top notch!
You often hear about snorkeling at the next door Honolua Bay, but many people don't realize that the same conditions exist at Slaughterhouse Beach.
The lava rock cliffs framing each side of this beach contribute to the abundance of colorful marine life you can snorkel through. There is also a band of rocks crossing part of the bay that block out a lot of waves (outside of the winter).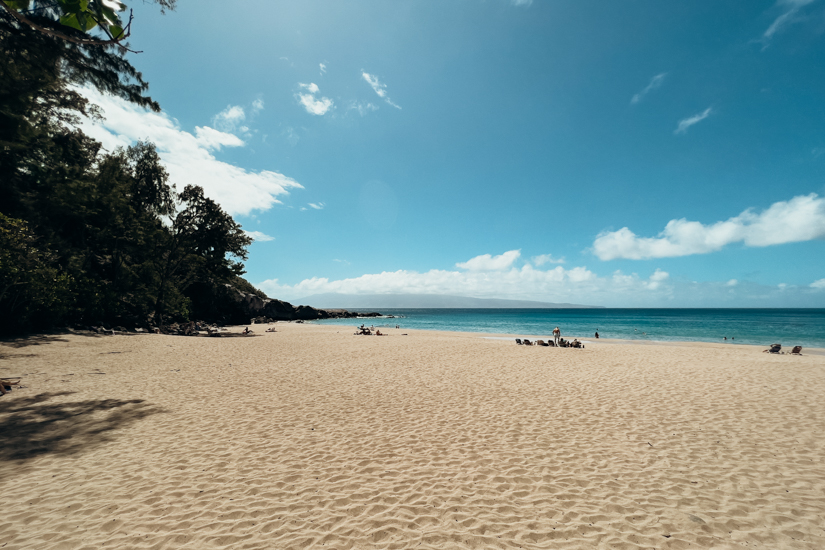 Negatives
No Facilities – not only is there not an official parking lot, but there are also no lifeguards, no restrooms, and no showers.
No Shops/Restaurants – the area is a little bit secluded. If you are looking for lunch spots that you can walk to this isn't the area that offers that. Bring your own picnic lunch and spread out on the sand instead.
Conclusion
If you want to avoid the most intense beach crowds with a somewhat intimate vibe, then you need to consider Slaughterhouse Beach in Mokuleia Bay.
If the waves aren't too intense then you might even be able to snorkel around the rock cliffs alone with the aquatic life.
What to Pack for Maui
Planning a trip to Maui? Here are our best MAUI BLOG POSTS:
My husband and I have been to Maui a couple times and have written up more blog posts to help you plan your trip. These are my most popular blog posts and Hawaii travel guides to help you plan your trip. I hope it helps!
Maui general trip planning
Maui Beaches
Maui Hikes & Lookouts
Maui Waterfalls
Everything else