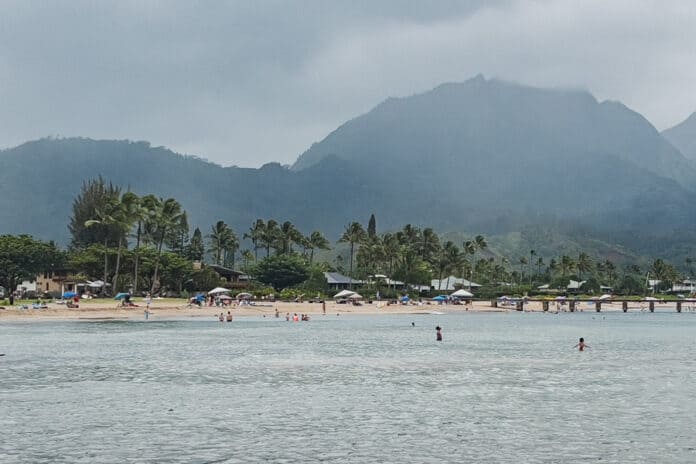 Black Pot Beach in Kauai
This awesome north shore beach is a perfect alternative to its neighbor, Puu Poa Beach. Puu Poa Beach is cut off by a river and difficult for anyone to access that isn't staying at a nearby 5-star resort. On the other hand, Black Pot Beach is easy to access, has additional facilities, and provides an almost identical beach experience.
2022 UPDATE – In case you heard about Blackpot beach being closed due to 2018 flooding, you can now know that it is reopened. There are a few changes since reopening.
There are less trees but a bigger paved parking lot. Also, you can no longer drive up onto the beach directly to park, but this isn't keeping locals away from enjoying the beach.
Quick Facts
Other Names: Black Pot Beach
Known For: a gorgeous north shore Kauai beach protected from the often intense waves
Facilities: restrooms, picnic tables, showers
Lifeguards: yes
Parking: big lot that generally has spaces
Cost: free
Other: reef protected allowing snorkeling and stand-up paddle boarding
Name of Black Pot Beach
Black Pot Beach gets its name from a large black iron cooking pot that was previously located on the beach.
While I couldn't find the big cooking pot, I still saw lots of locals cooking and grilling on the beach.
Location
This beach is on the north shore of Kauai. It is directly across the river/channel from Puu Poa Beach. It is also directly next to the Hanalei Beach Park.
If you drive here from the airport you should plan on it taking about an hour.
What to Expect Once There
This beach is truly worth adding to your list for the perks you get from being here.
Free Parking/Full Facilities
There is a newly paved generously sized parking lot. While this beach can be popular, I had no problem getting a spot even on a busy saturday afternoon.
The beach also has showers, restrooms, picnic tables, as well as grills. There are also a good number of beach rentals.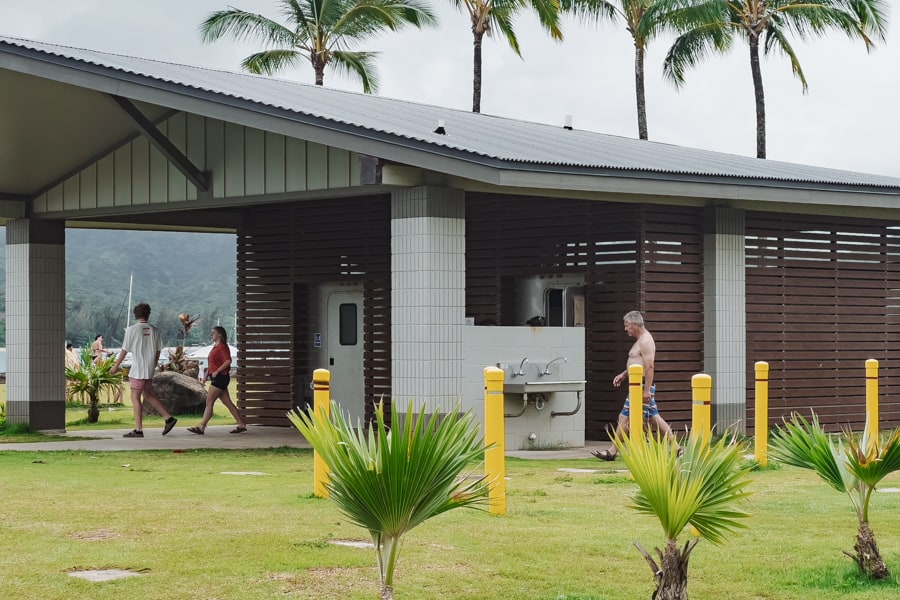 Black Pot Beach Parking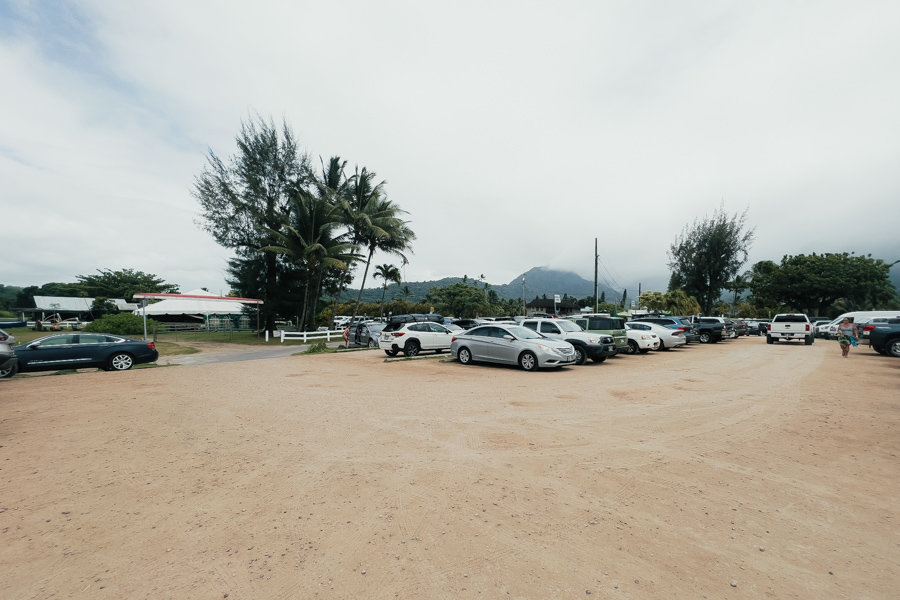 Reef Protecting Water From Big Waves
So many Kauai beaches have really intense waves that keep them from being swimmable. Thankfully the offshore reef protects the waters here.
This makes this beach great for swimming, snorkeling, or even a sport like stand-up paddle boarding.
Gorgeous Mountain Views
Lush mountains also frame the backdrop of this beach. I love the combination of an exquisite beach with picturesque mountains.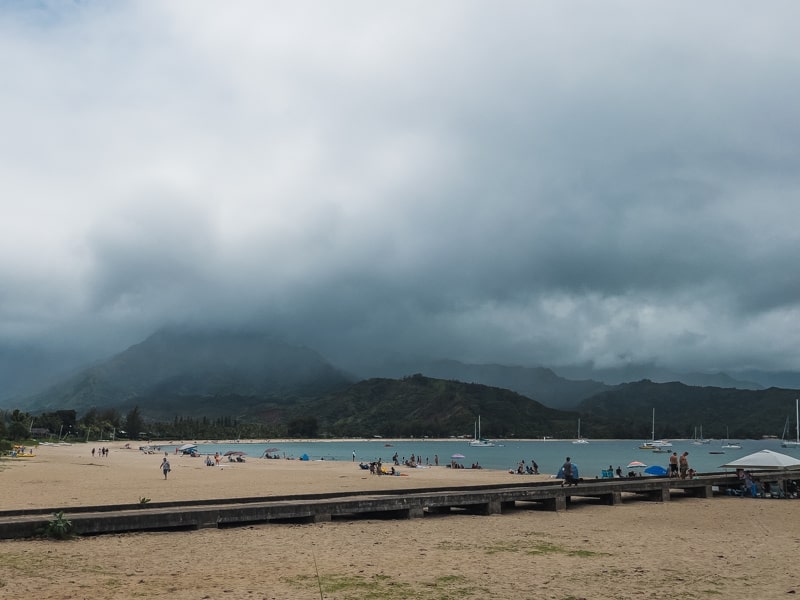 Crowds
There are likely going to be a decent number of people on this beach due to its proximity to the Hanalei resort area.
While there were plenty of other visitors, locals included, in no way did it feel crowded since the beach is quite large.
Conclusion: Is Black Pot Beach worth visiting?
If you are on the north shore of Kauai and looking for a beach with free and easy access, you should consider Blackpot Beach.
It is immediately next door to Hanalei Beach Park and basically the same experience. You can fully enjoy either one.
Planning a trip to Kauai? Read everything we know about Kauai here:
My husband and I have been to Kauai many, many times and have written up more guides to help you plan your trip. These are my most popular blog posts and Kauai travel guides to help you plan your trip.
Kauai Beaches
Best Beaches for Snorkeling on Kauai
Best Cliff Jumping in Kauai
More awesome beaches
Kauai Hiking Guides
Read about all the hikes we have done in Kauai here.
Read all other posts on Kauai here.