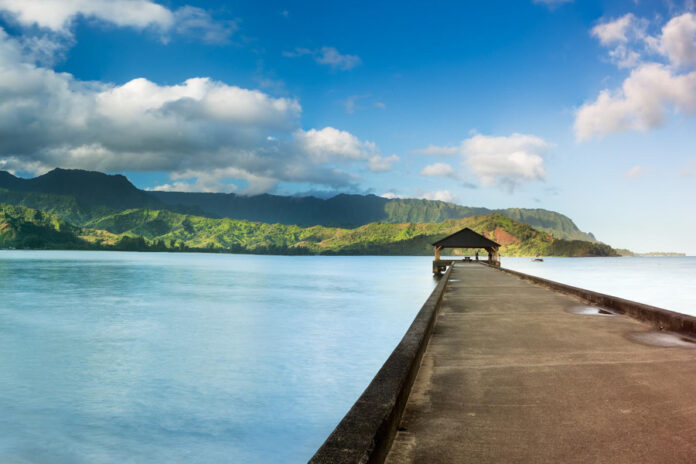 Hanalei Beach is an awesome beach located in Hanalei Bay, the largest Bay on the north shore of Kauai.
Looking for a large north shore beach with all of the amenities?
Are you staying in the Hanalei town area and hoping to walk to a gorgeous beach that you can lounge on for an entire day?
Hanalei Beach Park is a perfect location to enjoy it all. There is a full complement of facilities at this beach as well as its proximity to Hanelei town opening up the opportunity to shop, find a great restaurant, and enjoy the relaxed island vibe.
Due to the resorts in the area this beach is really popular, but its large size makes it feel not crowded.
Quick Facts:
Hanalei Beach also goes by a number of other names:
Hanalei Bay, Hanalei Bay Beach, Hanalei Pavilion Beach Park, Hanalei Beach Park, Black pot Beach (next door)
Location of Hanalei Beach Park
This beach is in a great location on the island of Kauai. It is located directly in Hanalei town on the north shore of the island.
If you drive to this beach from the airport you will wind around the island to get here. The drive will take you about an hour.
Find all >> Hotels in Hanalei
Hanalei Beach Parking
There are a couple of parking lots. While one of them was completely full, we found space in the other. Even though the lots aren't that big you will see more people on the beach. This is likely because most of the other visitors walk to the beach from a nearby hotel.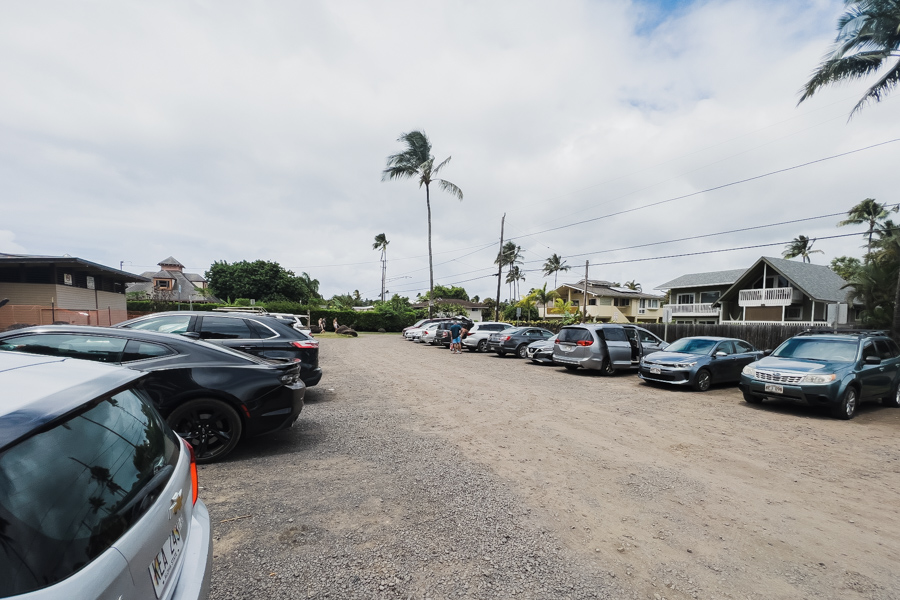 What to Expect at Hanalei Bay
This beach really does have it all.
Hanalei Bay has Full Facilities
This beach has showers, picnic tables, lifeguards, and restrooms. A lot of other beaches lack some of these facilities so it limits the types of activities.
Find all >> Hotels in Hanalei
Hanalei Bay Rentals
This beach also offers rentals of the expected beach equipment – boogie boards etc.
Hanalei Bay Activities
Hanalei Bay Tours
Learn to Surf private group lessons – 2ppl, 3ppl, 4ppl private lessons available. Book here.
Hanalei Bay morning Kayak & Snorkel Tour – This tour is a great opportunity to see parts of Hanalei you wouldn't otherwise be able to see. It includes Kayaking down the Hanalei River and then snorkeling in Hanalei bay! Sea turtles are often spotted here. Read more about Hanalei Bay Kayak & Snorkel Tour here. Check out the reviews here.
Hanaley River Paddle and Bay Snorkel Tour – instead of kayaking and snorkeling like the tour above this one uses paddle boards.
Check out the photo below for a view of the Hanalei river you will kayak down.
Top ways to experience Hanalei Bay
These are the best ways to experience Hanalei Bay!
Hanalei Bay Sunset
Not only does this beach have beautiful sand and water, but it is framed by the stunning Kauai mountains, and depending on conditions you can even see waterfalls from the shore. Highly recommend staying for the Hanalei Bay Sunset, it's spectacular.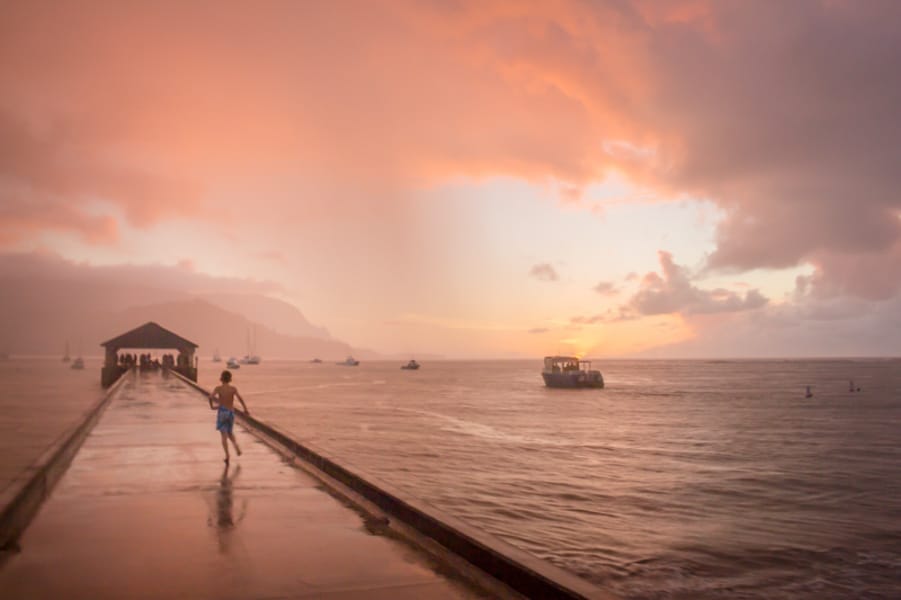 Crowds
The large size of the beach helped disperse the crowds. We saw a good amount of families on the beach. While we definitely didn't have it to ourselves, there was plenty of space to call our own.
WHERE TO STAY IN HANALEI
Hanalei is the best town to stay on Kauai for a number of reasons. There is just so much to see and do in this town. To check out all the top hotels click here.
Conclusion
Hanalei Beach Park is an all-around awesome choice for a north short of Kauai Beach. It is no surprise that the Hanalei town was built up in this location.
Planning a trip to Kauai? Read everything we know about Kauai here:
My husband and I have been to Kauai many, many times and have written up more guides to help you plan your trip. These are my most popular blog posts and Kauai travel guides to help you plan your trip.
Kauai Beaches
Best Beaches for Snorkeling on Kauai
Best Cliff Jumping in Kauai
More awesome beaches
Kauai Hiking Guides
Read about all the hikes we have done in Kauai here.
Read all other posts on Kauai here.