Kalahaku Overlook – one of the best Haleakala lookouts
The Haleakala Crater is famous for providing exquisite views above the clouds. At various points on this mountain you can see all the way down the island of Maui to other Hawaiian islands and further out in the Pacific Ocean.
The Kalahaku Overlook offers something a little bit different that isn't as available in as many places on the mountain. Not only can you see down the mountain to the ocean, but from this overlook you will be situated on the top edge of the mountaintop crater.
Why you should stop to see the Kalahaku Overlook on your way up to the summit
Other than the visitors center and the observatory at the top, this is my favorite overlook – so many people don't bother to stop when heading up the mountain.
Provides phenomenal views of the inside of the crater – not down towards where the sun sets or rises – can still seat out off side of mountain that you are above the clouds – but this is a perfect MIDDLE of the day spot and not a sunrise or sunset generally – still phenomal – but not seeing it fall below the coastline
Perfect for the non-hikers out there.
Only a .1 mile walk to get there i.e. the parking lot is 1 set of stairs below the lookout.
What you See From the Kalahaku Overlook
Without a little bit of explanation you might be a little confused about what you are looking at.
Cinder Cones
When peering down into the crater you will be able to see the famous cinder cones of Haleakala Crater.
A cinder cone is what is left after what shot out of an erupting volcano comes back down to earth. It forms a rising cylinder around the vent that we now see as a cinder cone. They are pretty cool to look at, and thankfully none are currently active and likely to shoot lava out.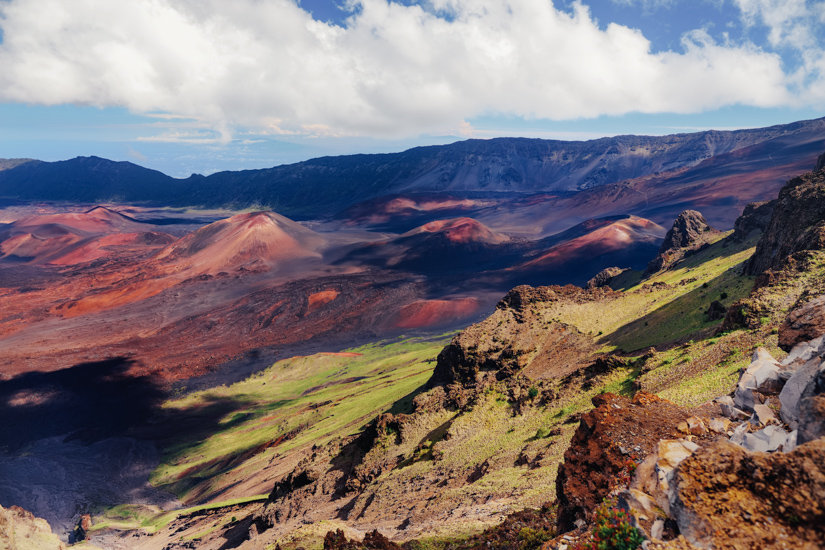 Sliding Sands Trail
One of the most unique and amazing hikes has a striking trail that you can see from miles away descending into the creator. From the Kalahaku Overlook you can see where the trail goes down into the crater.
I love this trail and highly recommend you make time to hike it. Read more about it here.
Being above the clouds
This is a great place to take photos because you won't have to fight the crowds if you go during the day. Not sure how crowded it gets during sunrise or sunset but it would also be an amazing sunset location as well.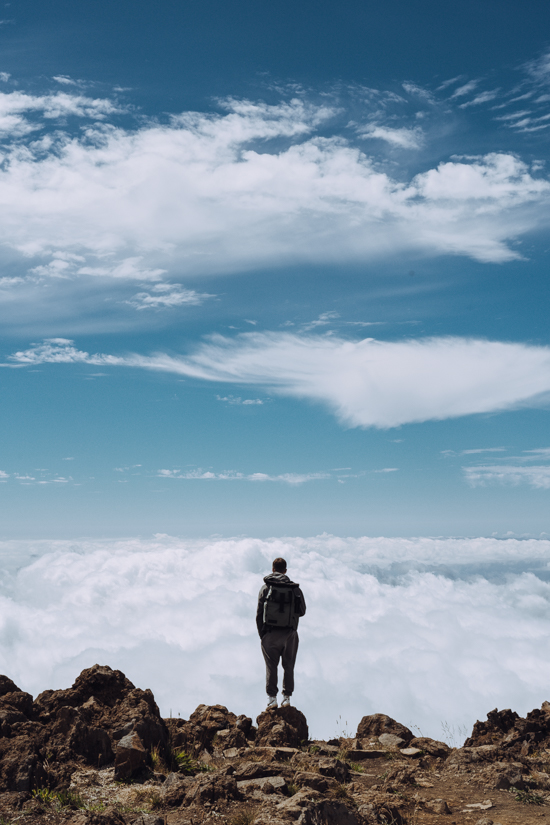 Kalahaku Overlook Location
This overlook is almost all the way up the mountain. From most parts of Maui it takes about an hour and a half to get all the way up to the summit, and this is only about 6 minutes or just over 2 miles below that.
The turn off the main road is almost immediately into the parking lot, so don't think that this detour will cost you a lot of time as you head up the mountain.
Kalahaku Overlook Stargazing
Like virtually anywhere on top of the mountain, this is a perfect place for stargazing. The enhanced ability to see out into the heavens is likely why the the Haleakala Observatory is also located on top of this mountain.
If you head up for a sunset you should consider sticking around longer to take advantage of the Kalahaku Overlook stargazing opportunities.
Kalahaku Overlook History
Previously there was a structure on this overlook that served as a rest house for travelers heading up the mountain. It wasn't easy to get all the way up before there was a paved road and if you did it on foot or with a horse you definitely needed to rest along the way.
Parking
There are not very many spots available but when we were there during the later afternoon there were hardly anyone else there.
There are also restrooms in the parking lot.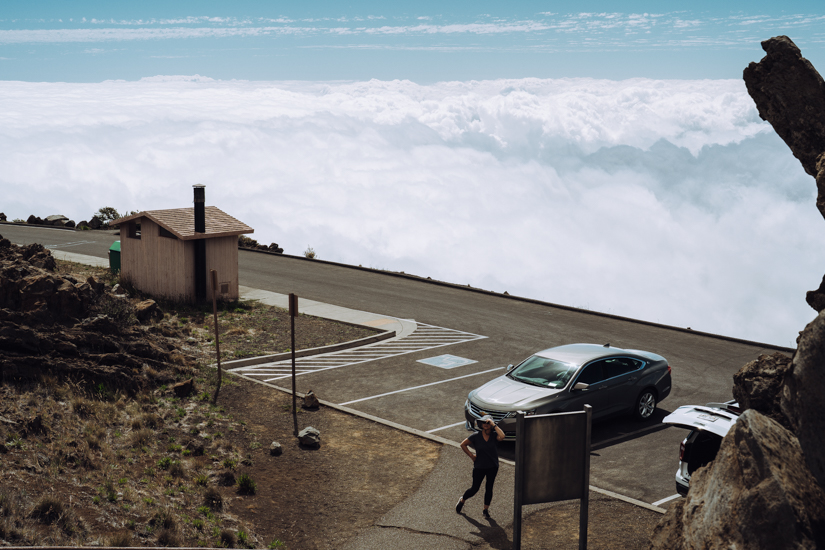 What to Pack for Maui
Quick Dry Travel Towel – This quick dry towel is amazing to travel with. It really will come in handy when you need extra room in your suitcase.
Snorkeling gear – for obvious reasons.
Sandals – LOVE these Birkenstocks.
Tank tops – Free people is my go to place to buy cute and affordable tank tops (Depending on the style of course). I have this tighten up tank in almost every color.
Hat – essential. Shop the newest hats at Nordstrom.
Shorts – Anyone who is traveling to Hawaii needs a good pair of shorts. Khakis are great for guys. For women, cute athletic shorts or denim shorts are perfect for a breezy summertime look. These denim shorts are my current favorites! These high waisted athletic shorts have gone viral on instagram and for good reason, they are AMAZING.
Dresses– Packing a few good dresses is essential for Hawaii. Dresses have become my go to on trips to help quickly put an outfit together.
Beach cover-up – Having at least one good cover-up is essential on any beach trip. I recommend ASOS, Nordstrom and Revolve as well.
Tennis Shoes – I guess you could wear sandals hiking this trail but I would recommend tennis shoes. It can get narrow and slippery in parts. These Nike high tops are my current favs. They look so cute with shorts too!
OUR MOST POPULAR POSTS ON MAUI HAWAII
My husband and I have been to Hawaii many times and have written up more blog posts to help you plan your trip. These are my most popular Maui blog posts and Hawaii travel guides to help you plan your trip.
Best Things to do in Maui: 10 Cool Things to do in Maui Hawaii
The Best and Most Easily Accessible Maui Waterfalls: 6 Easily Accessible Maui Waterfalls
The Best Beach in Maui!: Guide to Visiting the Red Sand Beach, Maui
What to Pack for Hawaii: The Ultimate Hawaii Packing List
The Ultimate Guide to Visiting the Hawaiian Islands – and what to expect on each island: What To Expect On Each Of The Hawaiian Islands