Halona Beach Cove, or Eternity Beach as it's better known, is located just east of Hanauma Bay Nature Preserve.
Halona Cove Beach is easy to access from the Halona Blowhole lookout parking lot. You can see the path start from the side, and it only takes two minutes to get to the beach.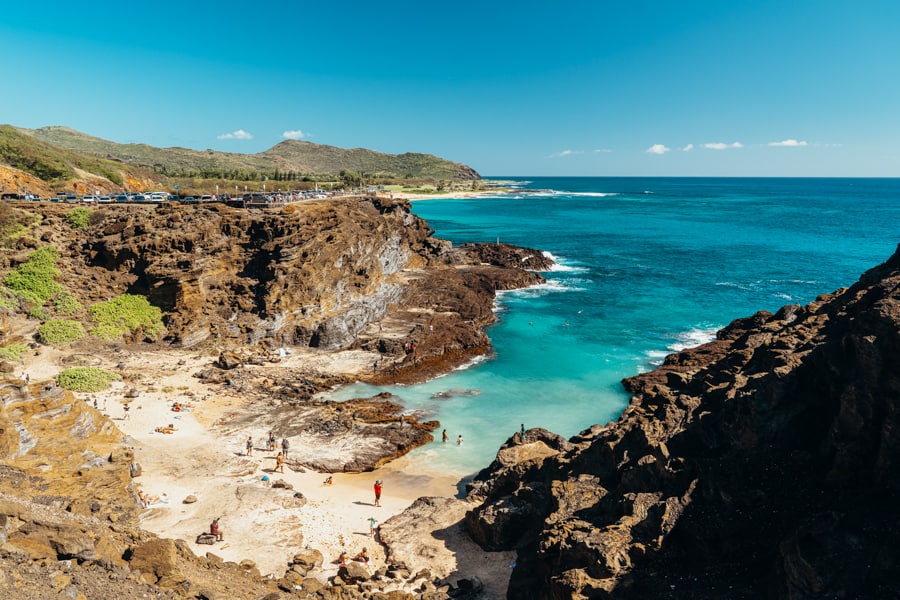 The waves in this area can be especially powerful, so be careful exploring. At a minimum you will want to make sure you have shoes on when you walk across the lava rock to get there.
So long as it is safe, this mini beach is awesome. We went later in the afternoon and shockingly had it to ourselves, though there were a few people looking down from the lookout.
Some people will snorkel here, but when I was there the waves were too violent for me to feel comfortable getting in the water.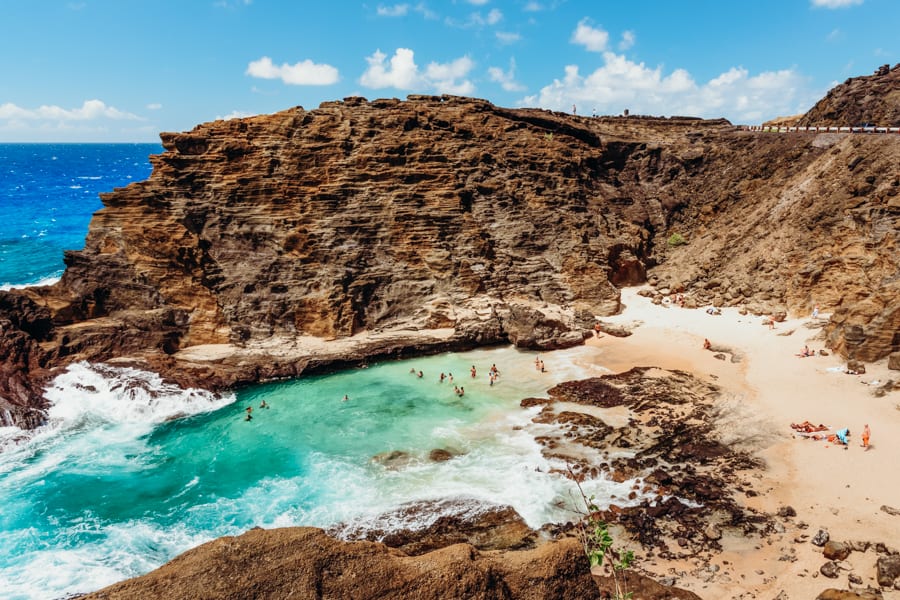 Lava Tube at Halona Cove Beach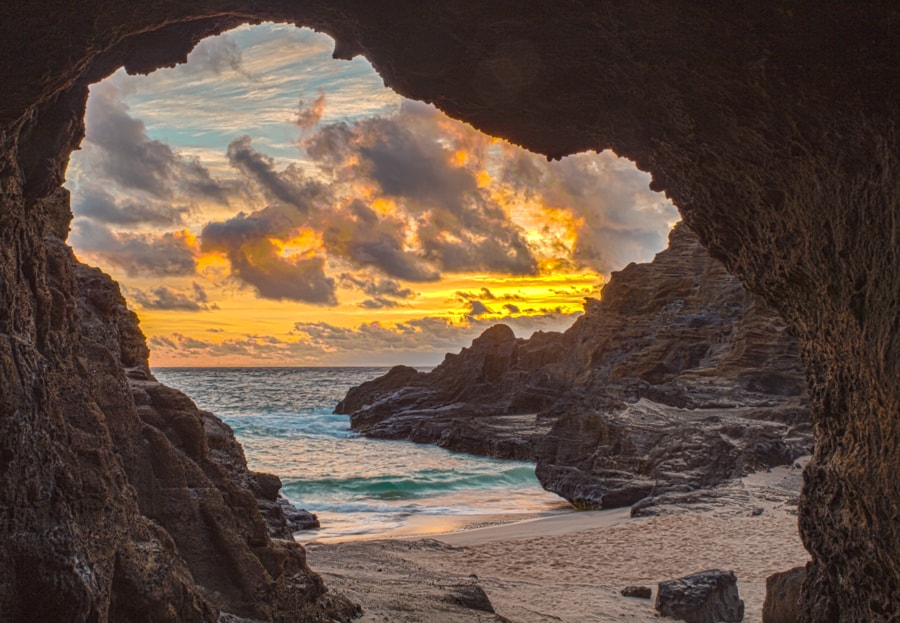 Movies that were filmed here
From Here to Eternity– The famous love scene between Deborah Kerr and Burt Lancaster earned this beach the name Eternity Beach.
Pirates of the Caribbean– Known as Whitecap Bay in the movie.
Jurassic World: Fallen Kingdom– Parts of the movie were filmed at Halona Beach Cove.
Halona Blowhole
Make sure to visit Halona Blowhole while you are in the area.
This natural ocean phenomenon occurs when waves enter a sea cave and force air and water to escape through a small hole in the roof of the cave.
Planning a trip to Oahu? Read more of our Oahu blog posts below!
My husband and I have been to Oahu many times and have written up more blog posts to help you plan your trip. These are my most popular blog posts and Hawaii travel guides to help you plan your trip.
Best Things to do in Oahu
Oahu Beaches
Best Cliff Jumping in Oahu
Best Snorkeling in Oahu
Best Hikes on Oahu
More Hawaii Blog posts: