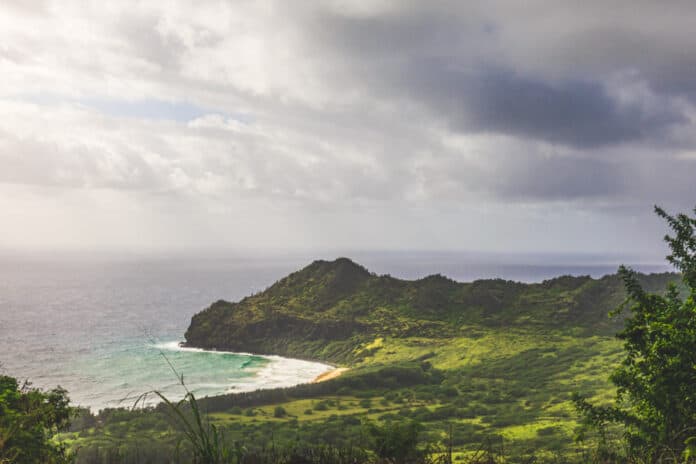 Kipu Kai Beach
Looking for a secluded beach to enjoy while in Kauai?
Kauai is not as visited as some of the other Hawaiian islands so you have a better shot at getting a beach to yourself.
Maybe you've seen Kipu Kai Beach on the map and thought that this could be the one you escape and get to yourself.
If you do get here, you will probably have it to yourself, but getting here is much harder than you would expect.
Kipu Kai Location
Kipu Kai is located on the south east coast of Kauai. It is between the Poipu Resort area and the main airport.
Why It Is So Difficult to Access
This beach is entirely surrounded by private land. That means that there are no road you are allowed to drive in on.
There are also no trails that you are allowed to drive in on.
Maybe you are planning on renting a kayak and accessing the beach yourself?
While lots of times that could work since all beaches in Hawaii are public, the shore break is extremely difficult. It is not recommended that you try to Kayak here, even if you are an expert.
Conclusion: Is Kipu Kai Beach worth visiting?
Long story short, unless you plan to skydive onto the island your time is going to be best spent considering you should probably find another beach.
I recommend Moloa'a Beach or Donkey Beach as ones that you can likely find some privacy on. They each don't have a ton of visitors and if you walk down to the end opposite the entrance, the other visitors seem to disappear.
Planning a trip to Kauai? Read everything we know about Kauai here:
My husband and I have been to Kauai many, many times and have written up more guides to help you plan your trip. These are my most popular blog posts and Kauai travel guides to help you plan your trip.
Kauai Beaches
Best Beaches for Snorkeling on Kauai
Best Cliff Jumping in Kauai
More awesome beaches
Kauai Hiking Guides
Read about all the hikes we have done in Kauai here.
Read all other posts on Kauai here.