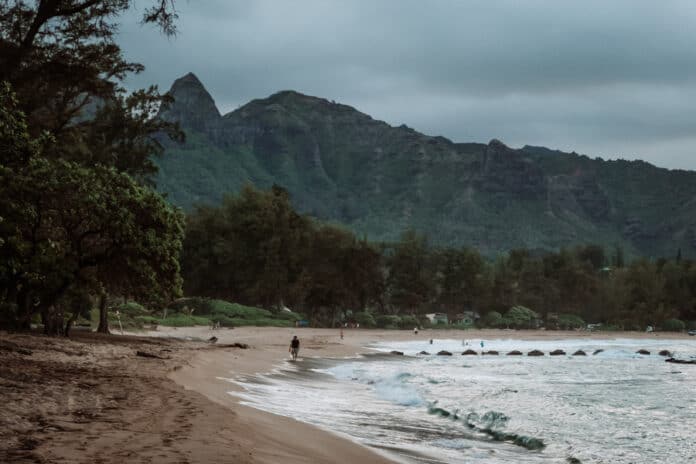 Anahola Beach Park – the East Side Aberration!
The east side of Kauai is known for beautiful beaches with pounding waves. Most of the time the east side beaches aren't safe to swim at. This is likely why a lot of these beaches are way less crowded and there aren't as many resorts built around them.
Anahola Beach is an awesome combination of the two. You get the beauty and lack of crowds of most east side beaches, but you also get a protective reef that generally allows you to swim and snorkel as well.
I love Anahola Beach as do the local Kauai residents. You are much more likely to run into locals at this beach than you are other tourists.
Quick Facts
Located at Anahola Bay
Anahola Beach is on the east side of Kauai and part of Anahola Bay. It is about a 30 minute drive from the airport and another 30 minutes from the Princeville resort area.
The good news is that you are likely going to drive right past this beach as you head up to the Princeville or Hanalei resort areas.
To get to the actual beach you turn off the main road and go through a local neighborhood. It isn't the nicest neighborhood, but don't let that trick you into thinking that the beach isn't nice.
The wide sand stands in contrast to a gorgeous mountain backdrop.
What to Expect Once There
The last time I was there there were only a few groups of people spread out along the shores. We were able to lounge and hardly talk to anyone. When we went up to the pavilions we were greeted by some friendly locals grilling their early dinner.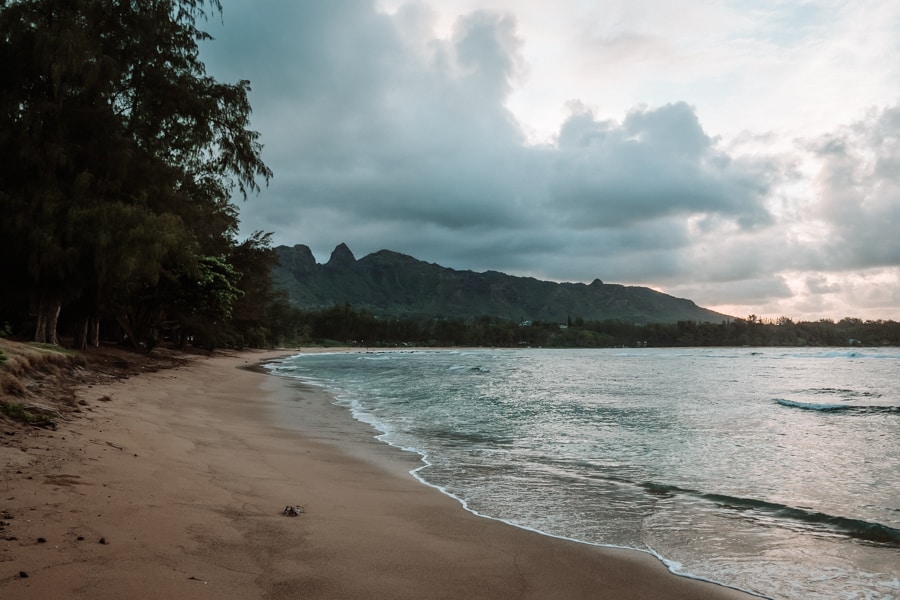 An Actual Park and Facilities
There are restrooms, picnic tables, lifeguards, and wide stretches of grass for you to enjoy at this beach park. I saw a few different groups of locals grilling and watching the sunset the last time I was there.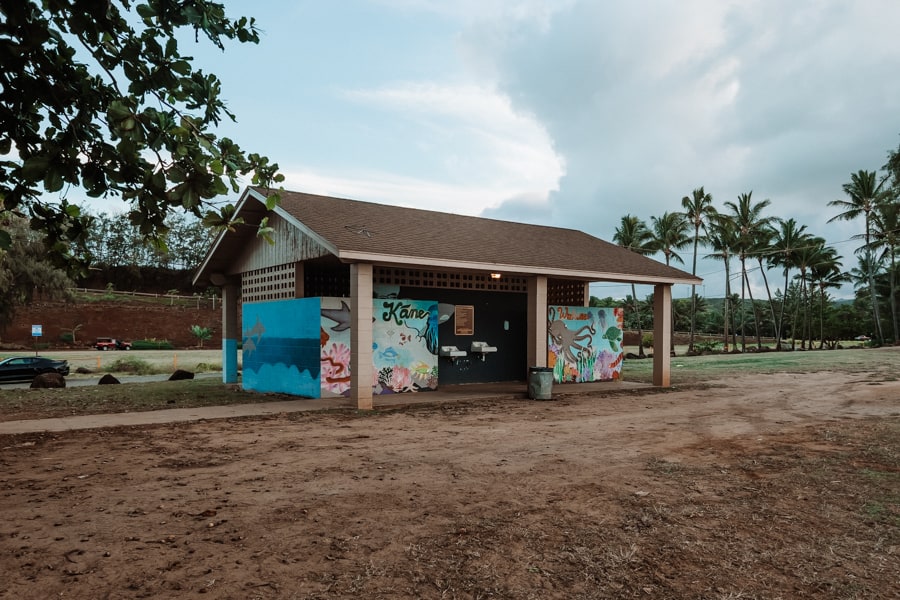 Parking
There are multiple large parking lots. Even if you get there at a busy time it is still likely to be very easy for you to find a spot. If you like, can take one of the dirt paths into the trees and park just inches away from the sand.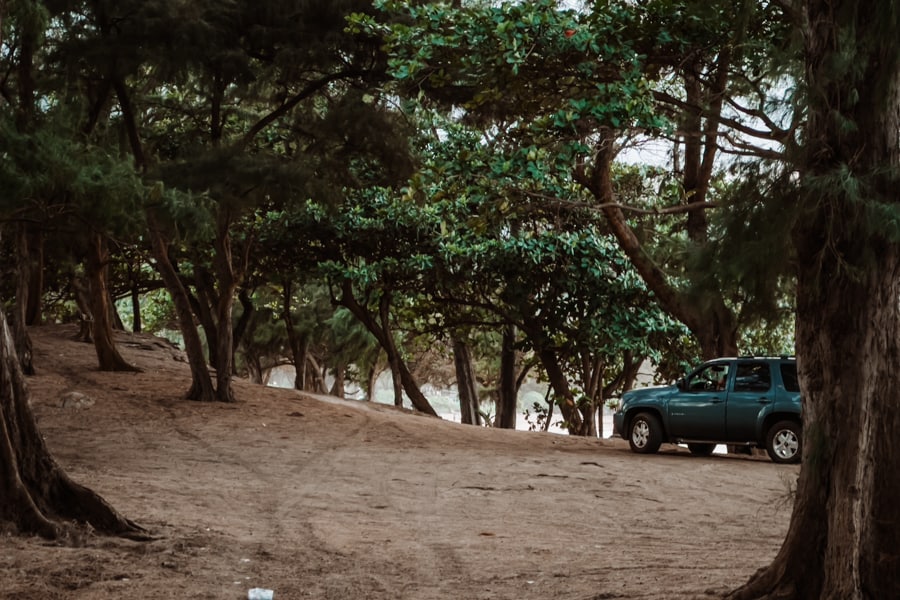 Protected Bay
The water is likely going to be much more gentle than other east side beaches. I love that you can get the best of both worlds, a less crowded beach along with a beach that is suited for swimming and snorkeling.
As always, conditions can change though so make sure you verify before getting too far into the water.
Conclusion
If you want a beautiful east side beach that avoids the crowds but also allows you to swim, then look no further than Anahola Beach!
Planning a trip to Kauai? Read everything we know about Kauai here:
My husband and I have been to Kauai many, many times and have written up more guides to help you plan your trip. These are my most popular blog posts and Kauai travel guides to help you plan your trip.
Kauai Beaches
Best Beaches for Snorkeling on Kauai
Best Cliff Jumping in Kauai
More awesome beaches
Kauai Hiking Guides
Read about all the hikes we have done in Kauai here.
Read all other posts on Kauai here.