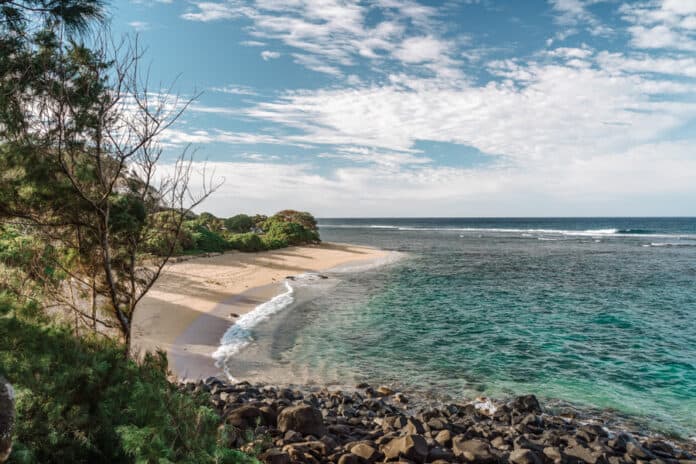 Guide to Larsen's Beach Kauai
Want to find a beach on the northeastern part of Kauai that you have a good chance of having to yourself? Or at a minimum avoiding the crowds. Larsens Beach Kauai has you covered! Intense waves often limit opportunities to swim and snorkel, but there are still a ton of other things to enjoy about this beach.
You are likely to have a ton of space to yourself on Larsens Beach because accessing it is a litle bit more difficult than most. It requires a brief drive down a bumpy dirt road and then a ½ mile hike down to the shore.
Don't let the negatives deter you as the beach itself still is really special!
Larsen's Beach Quick Facts:
Other Names: Ka'aka'aniu Beach
Known For: seclusion and strong currents
Facilities: None
Lifeguards: No
Parking: Dirt lot with plenty of spaces
Other: Likely VERY FEW people will be there
Location
Larsens Beach is located on the northeast coast of the island of Kauai.
It isn't close to any of the big resort areas, which helps keep crowds away.
You get there by driving through a small local neighborhood.
The beach is named after a farmer who previously lived in the area and figured out how to increase sugar crop yields. Considering how beautiful this beach is, I consider that an honor!
Actually Getting There – Little Bit More Difficult Than Expected
It is actually a little bit harder to find this beach than expected. If you put Larsen's Beach into your GPS you will be led to a private residence that backs up to the beach, and not the public access parking lot and trail.
To get to the actual beach access put Larsen's Beach Road into your GPS instead.
Dirt Road Access
Larsen's Beach Road is actually a dirt road that you have to drive down. Some rental cars can't be driven on dirt roads, but this one wasn't rocky. The .9 mile down was easy.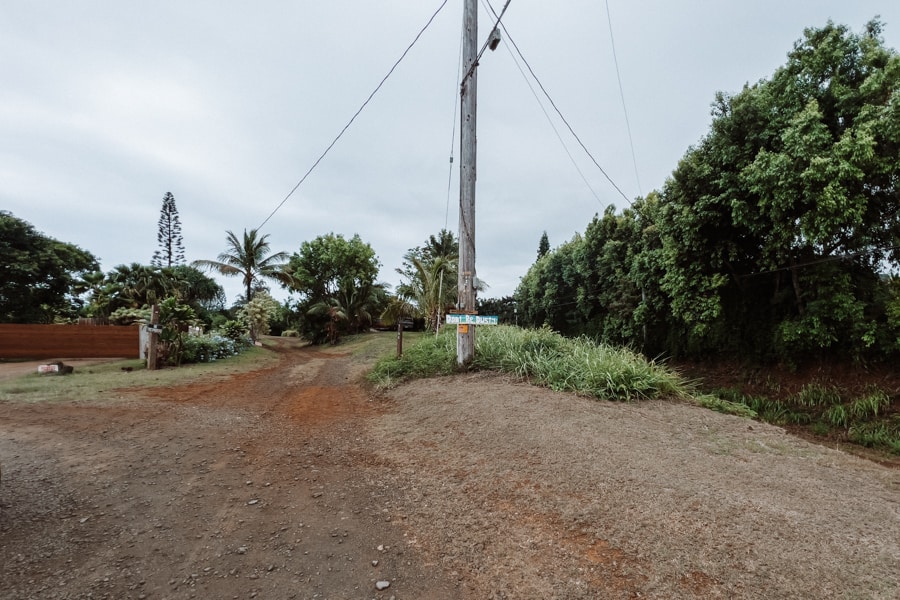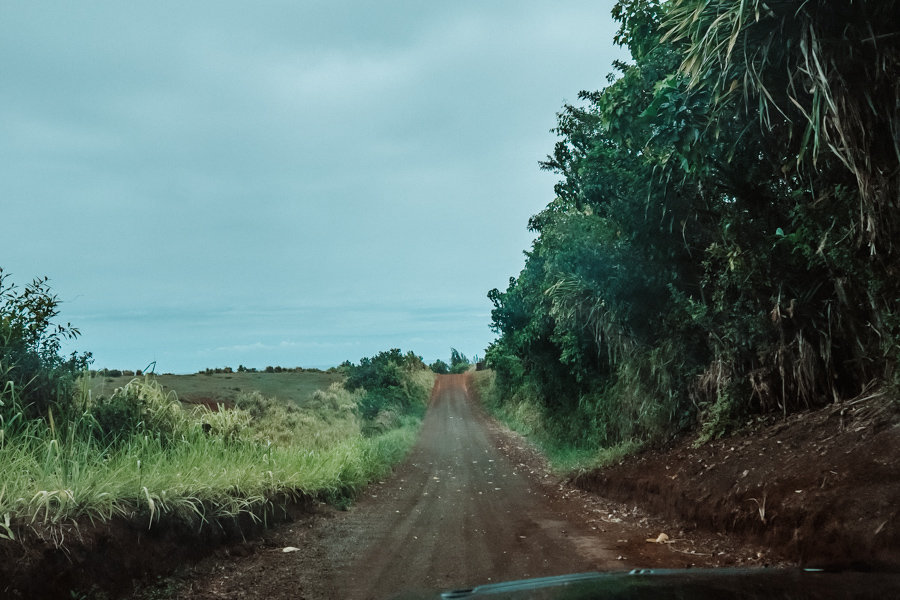 Parking at Larsen's Beach
The dirt road leads into a dirt parking lot. Even if the small lot fills up, you could park along the side of the road just outside of the lot.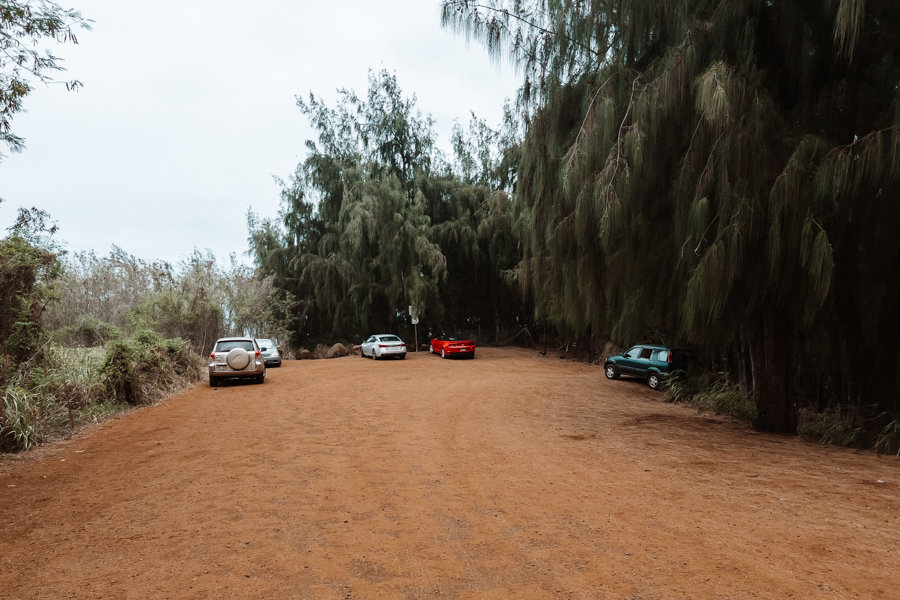 Mini Hike
From the parking lot you will see a trail leading straight into the forest. You follow this trail for ½ mile down to the beach. Unlike a lot of other Hawaiian trails this one is easy to follow.
You should have no problem completing it in flip flops. Soon after starting on the trail you will have sweeping views of the beach in front of you. You likely will see it devoid of crowds.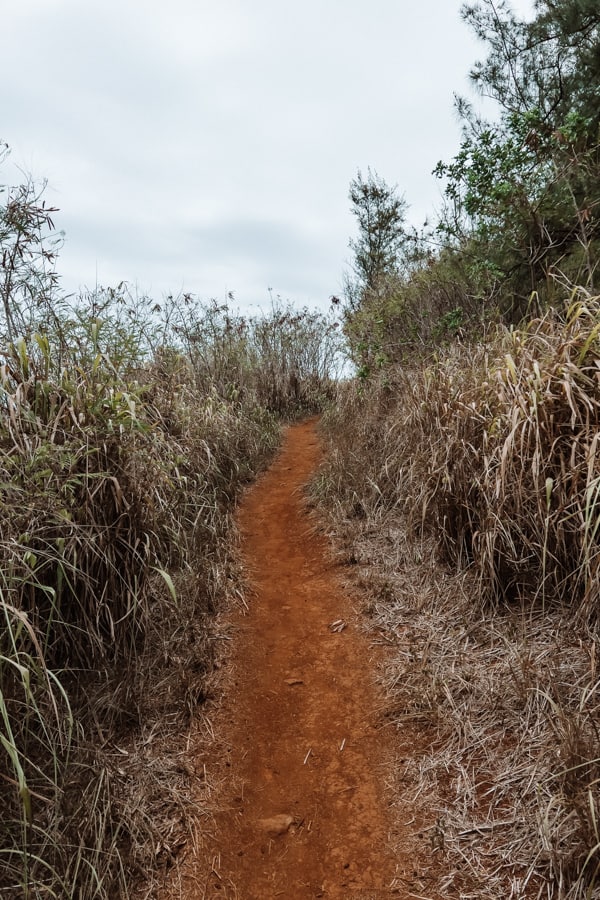 What to Expect on Larsen's Beach
The beach is pretty big. Even if there are other people there you should be able to find a wide stretch of sand to yourself. Like lots of eastside Kauai beaches the waves and currents can be intense. Before you venture too far into the water make sure it is safe.
When I was on the beach on a Saturday afternoon I literally only saw one other guy on a walk along the beach.
If conditions are right you can snorkel, but I wouldn't plan on being able to most days.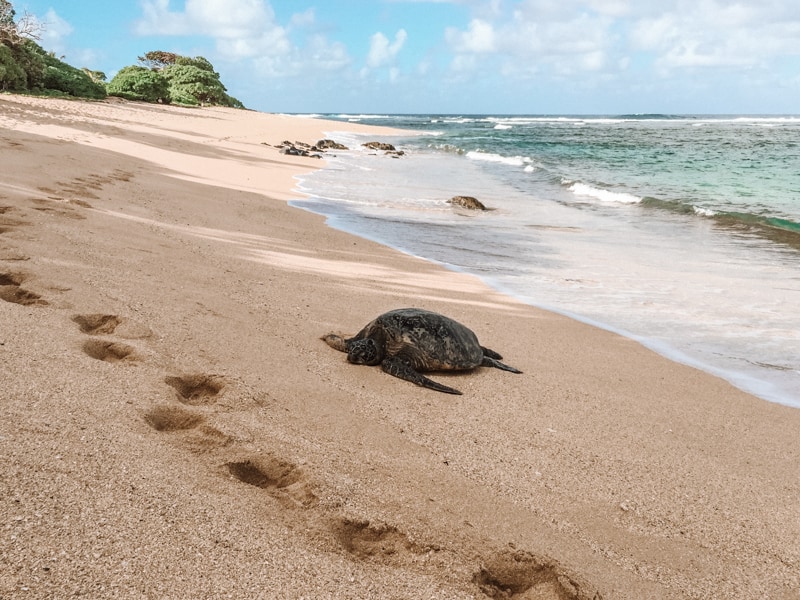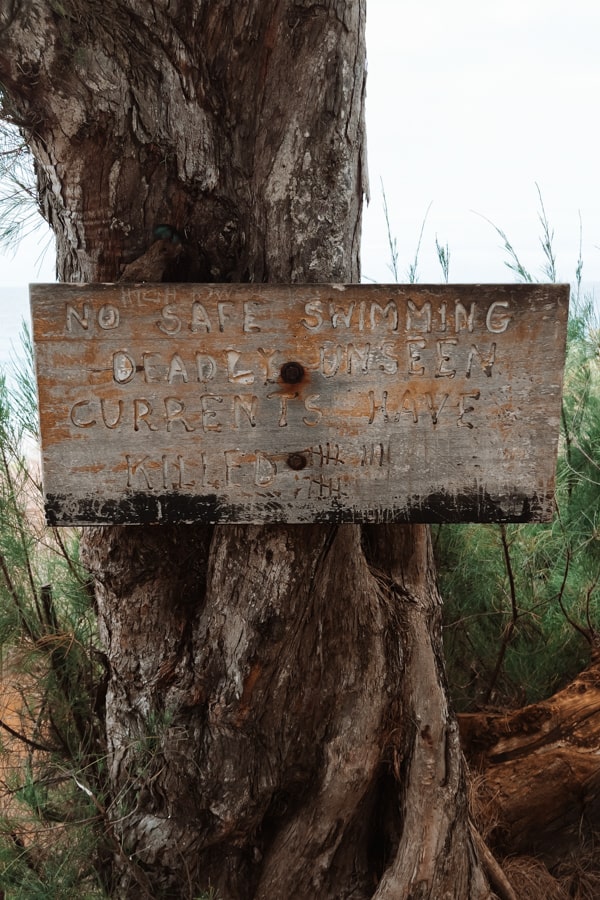 Summary – Pro's and Con's
Positives
Quick and fun hike
Wide sand and blue water
Exclusivity
Framed by trees providing shade
Negatives
Strong currents make swimming difficult
Dirt Road and hike required
No lifeguards, showers, or restrooms
Super currents, difficulty in getting to, no restrooms showers
Planning a trip to Kauai? Read everything we know about Kauai here:
My husband and I have been to Kauai many, many times and have written up more guides to help you plan your trip. These are my most popular blog posts and Kauai travel guides to help you plan your trip.
Kauai Beaches
Best Beaches for Snorkeling on Kauai
Best Cliff Jumping in Kauai
More awesome beaches
Kauai Hiking Guides
Read about all the hikes we have done in Kauai here.
Read all other posts on Kauai here.