20 Best Beaches in West Maui
The West side of Maui is full of crystal clear water, beautiful coral reefs, and famous beach after famous must see beach.
Keep reading to explore the best beaches in West Maui.
West Maui Geography
The west side of Maui comprises areas like Ka'anapali, Lahaina, Napili, and Kapalua.
Check out the famous red sand beach in Maui here.
20 Best Beaches in West Maui
1. Napili Bay
Napili Bay is one of Maui's most visited beaches.
It is a great place to go if you want the chance to see green sea turtles without ever stepping foot in the water. It is also a great place for swimming, snorkeling or relaxing.
It is also one of the most beautiful beaches on Maui.
There are no lifeguards and no public restrooms.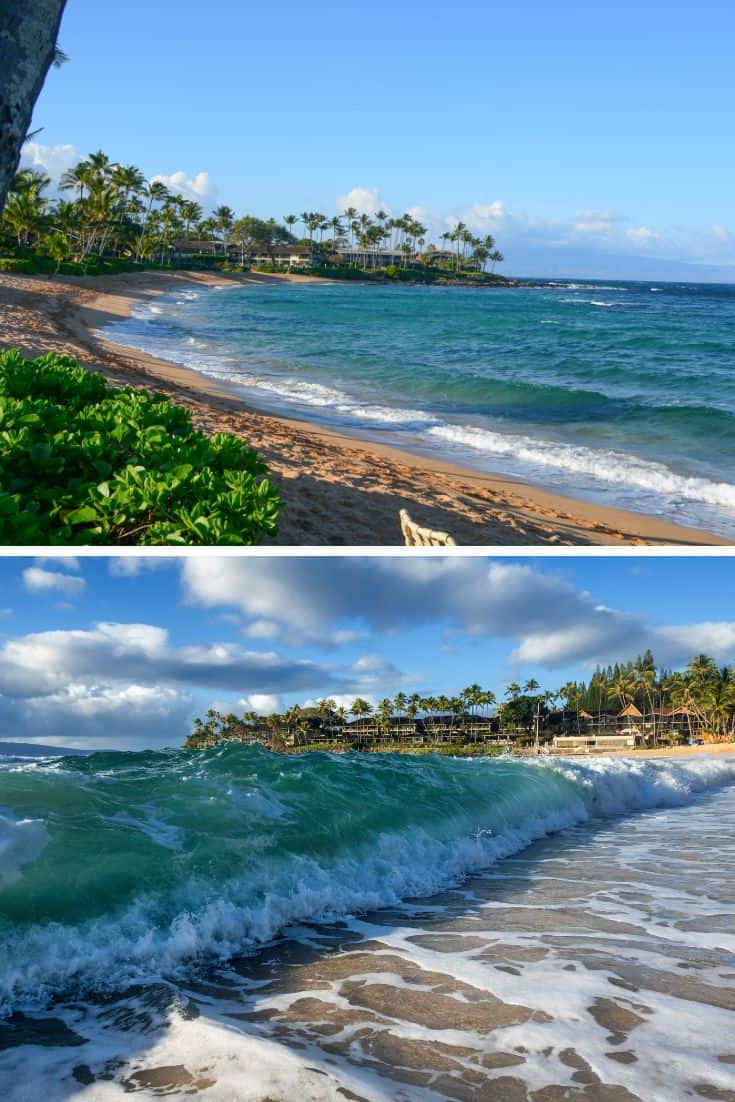 2. Baby Beach
Another awesome beach located in Lahaina, West Maui, Hawaii.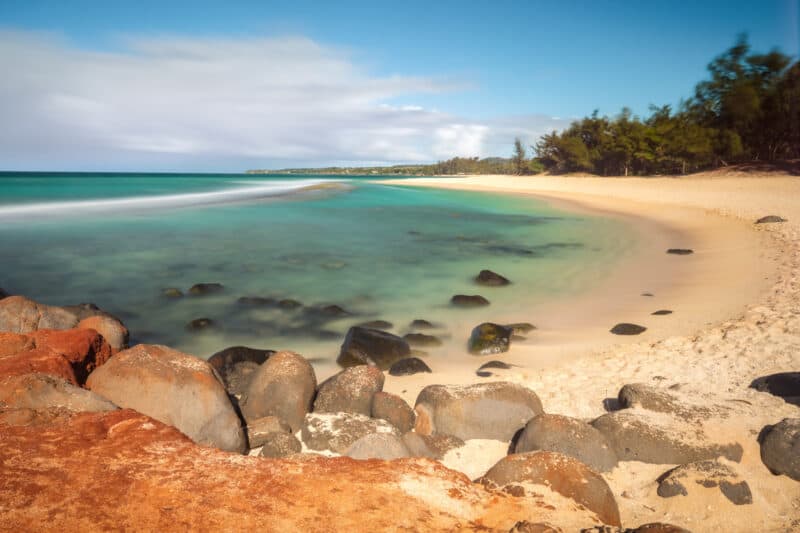 3. Kaanapali Beach / Ka'anapali beach
Ka'anapali beach is a great place to snorkel and spot the famous green sea turtles.
The north end of Kaanapali Beach located between the Sherton and the Kaanapali Ali'i Resort is awesome for swimming, boogie boarding and just chilling in the water.
The ocean floor is sandy and the water is crystal clear.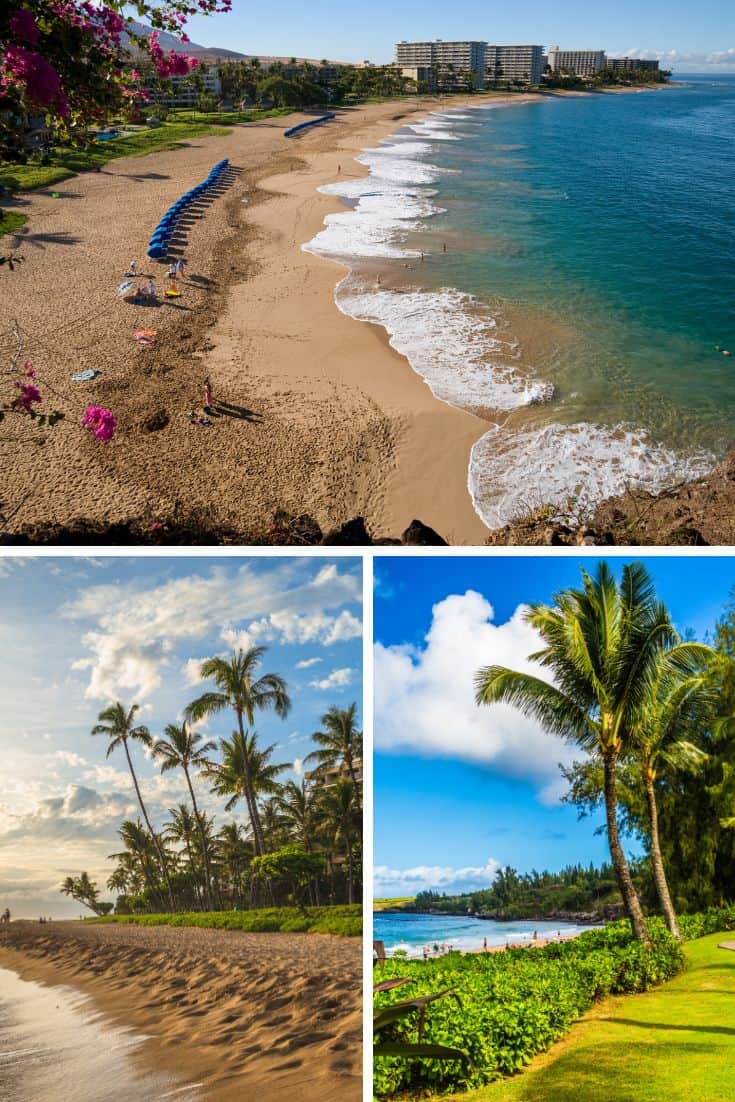 4. Black Rock Beach
Black Rock Beach might just be one of the best snorkeling sites ever! It is walking distance from Kaanapali Beach. In order to access Black Rock Beach, you have to enter from Kaanapali Beach.
Easy access paid parking via the Sheraton.
5. Honolua Bay
Honolua Bay, also known as Mokuleʻia Bay and Lipoa Point is a great spot for snorkeling in West Maui.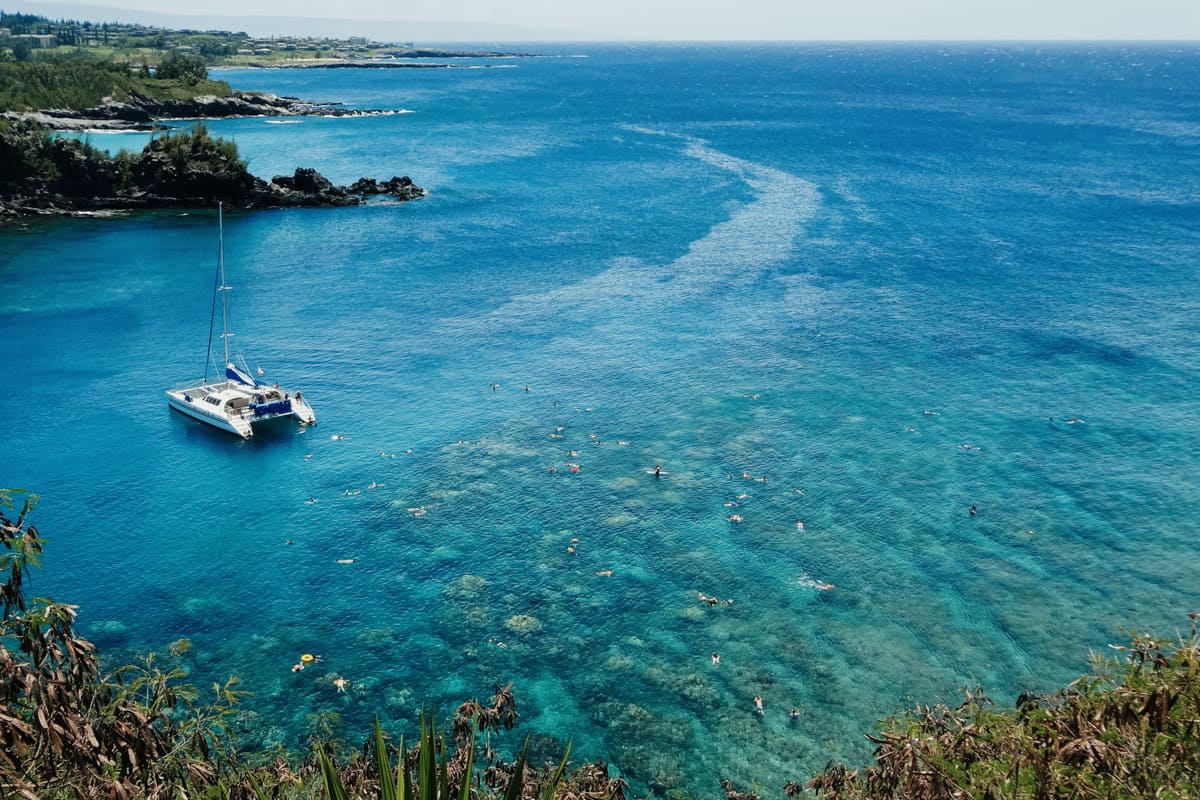 6. Kapalua Bay Beach
Kapalua Bay is a tranquil little cove located just north of Lahaina. It's small, and its great snorkeling makes it a perfect spot for families.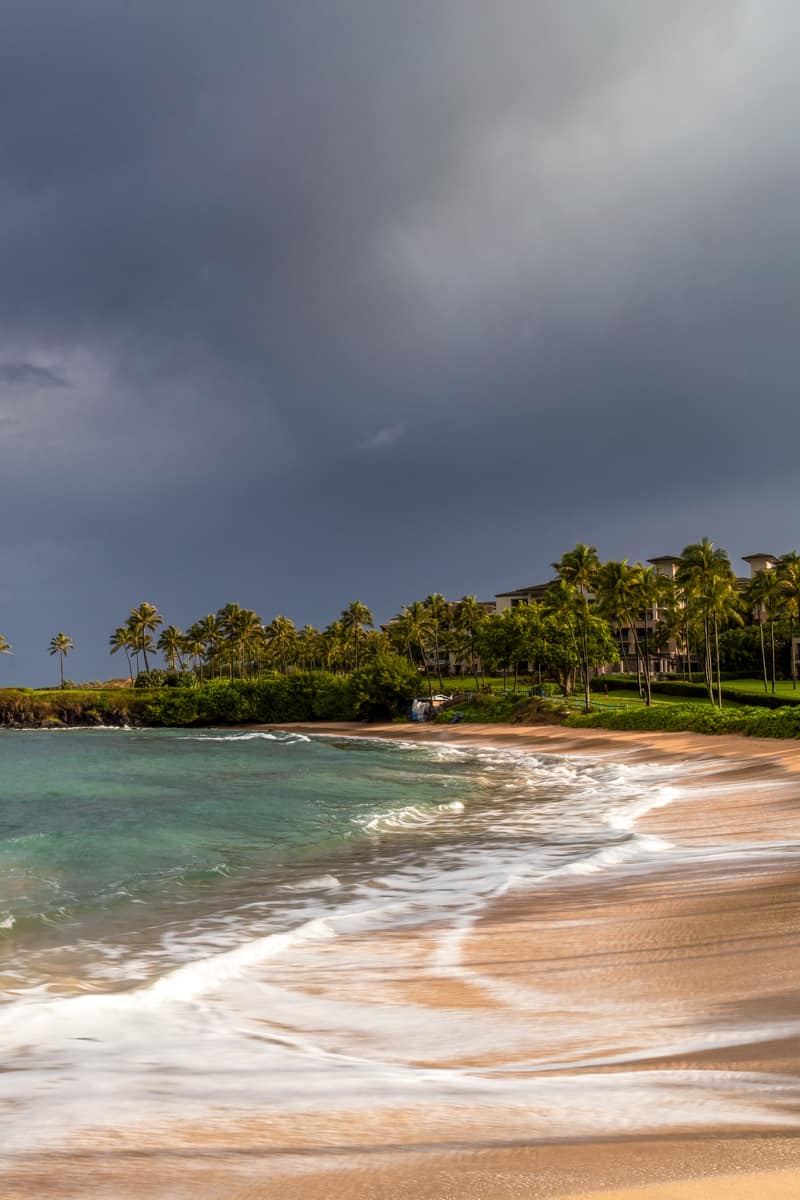 7. Makena Beach (Big Beach or Oneloa Beach)
One of my favorite sandy beaches is Makena Beach. It is one of the prettiest beaches in Maui.
This beach is famous for its soft, being non-rocky, and sparkling turquoise water. It has a laid back vibe and is 1/4 mile long.
Makes beach is also known for its great surf and large shore break. For those looking for the perfect place to play in the waves, go skimboarding, surfing, or boogie boarding this beach could POTENTIALLY be a phenomenal spot.
There is plenty of parking with a large parking lot (paid $10 per car) available right on the beach.
Big Beach is located on the southwest side of the island of Maui.
Tip – Makena Cove (Secret Beach in Maui) is located right next to Big Beach if you want to check it out. Read the full article on visiting Makena Cove here.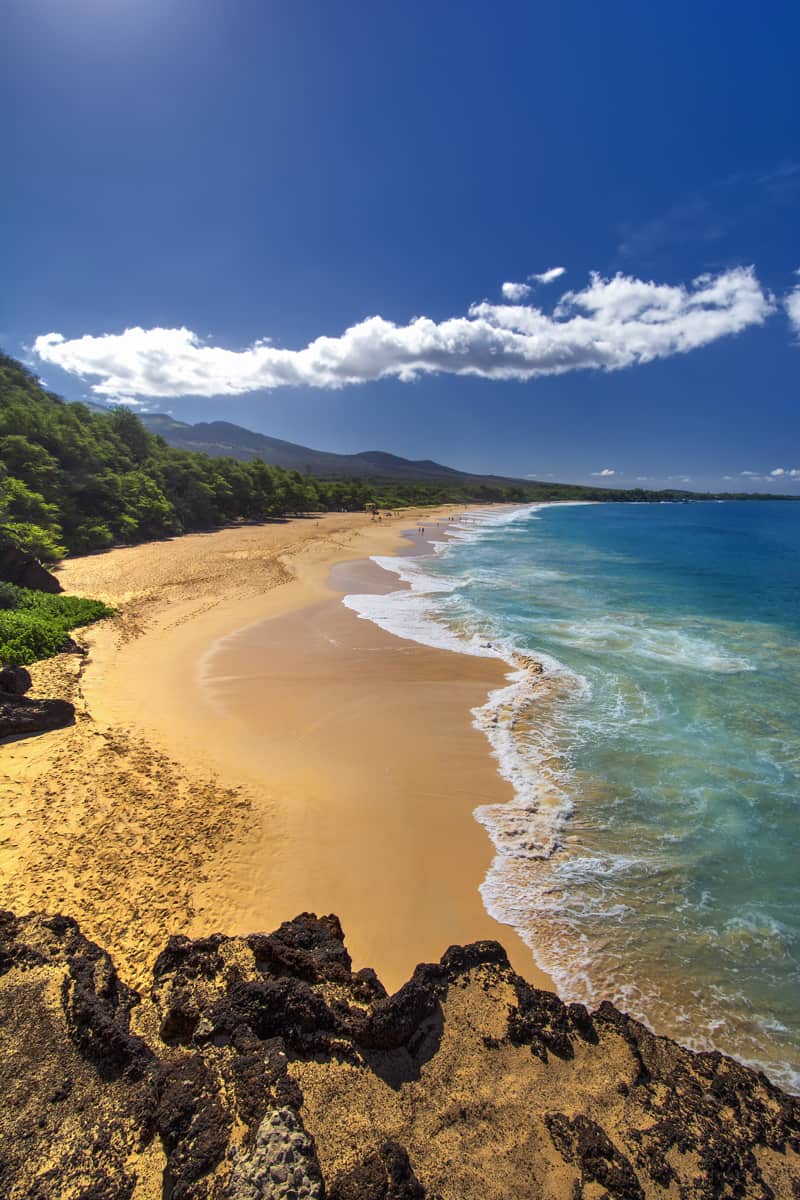 8. Little Beach (Nude Beach)
Nudest's favorite spot in Maui has to be Little Beach. It is one of the only beaches in Hawaii where they don't care if you swim naked. Technically is illegal to lounge nude on Hawaiian beaches, it is not enforced on Little Beach.
Although I don't recommend this beach for small children – unless you want to traumatize them.
Read the full post with photos of Little Beach here.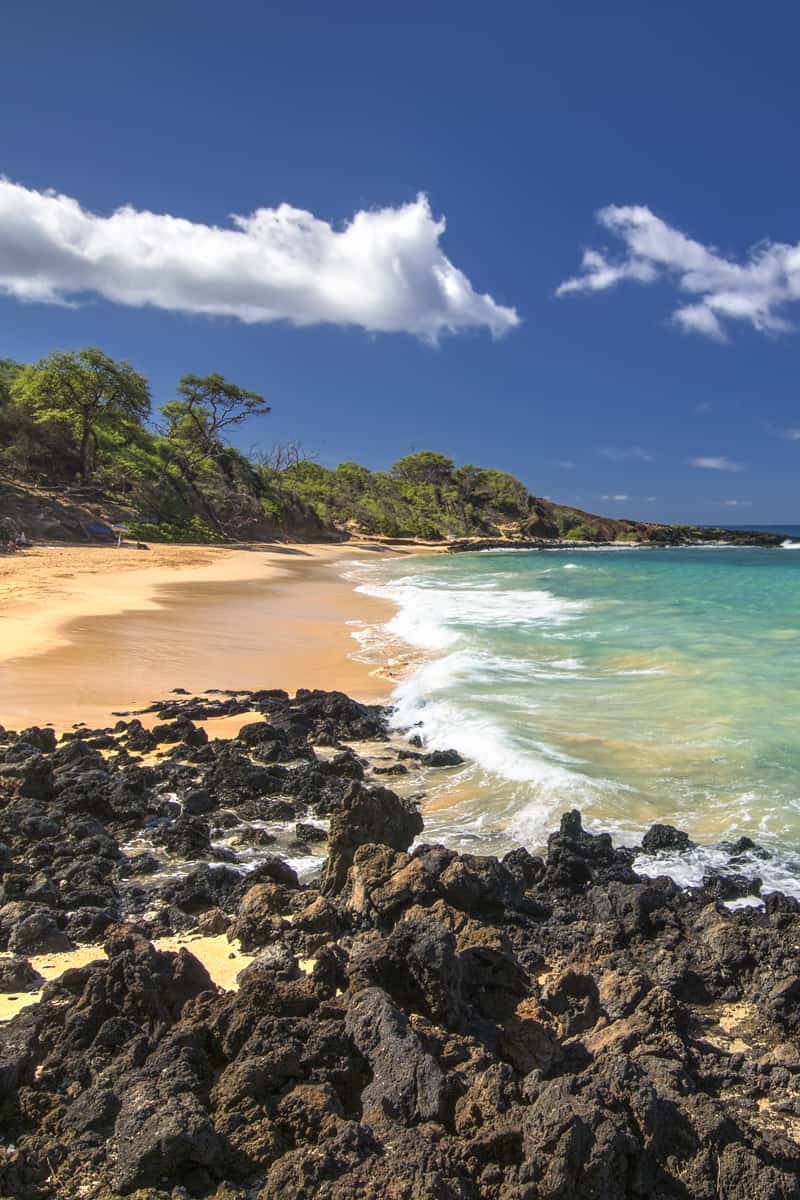 9. Wailea Beach
Located 2.2 mi (6 minute drive) south of Keawakapu Beach. Wailea Beach has been voted as of the best beaches in America! It is a great place for swimming, sunbathing and has public restrooms available for use.
There are a few awesome tours that leave from Wailea Beach. Like this Sea Scooter Snorkeling Tour.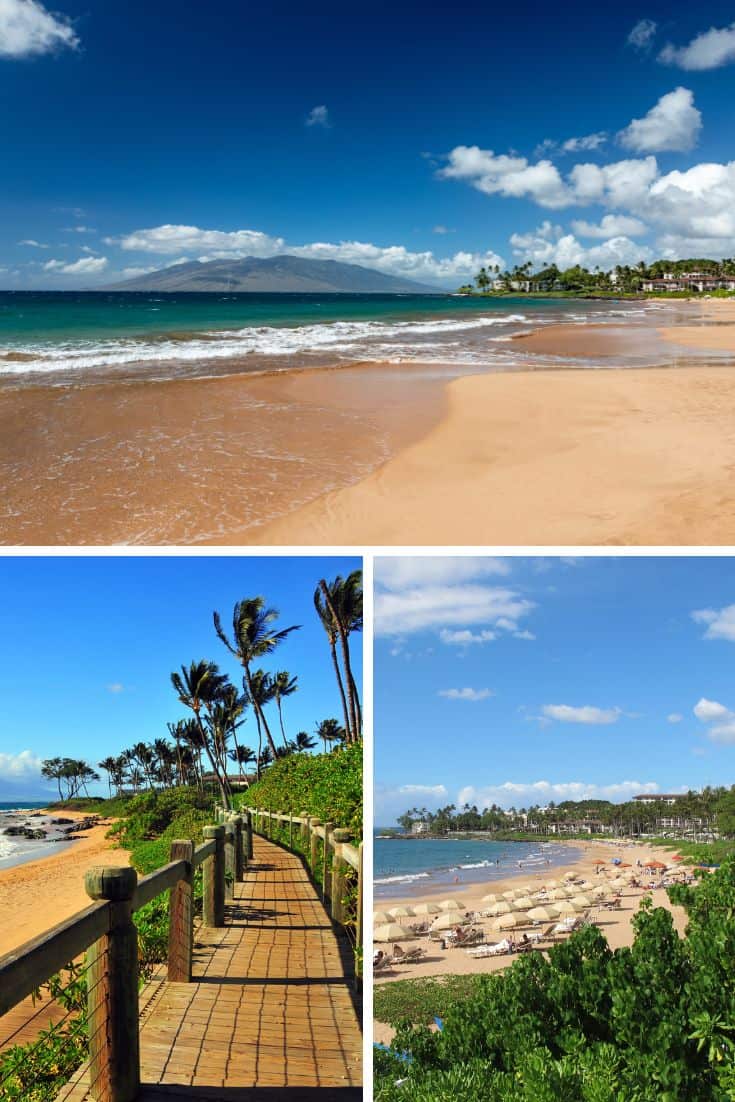 10. D.t. Fleming Beach Park
Fleming Beach (also known as dt Fleming Beach) is a gorgeous beach that offers picnic areas as well as grassy areas.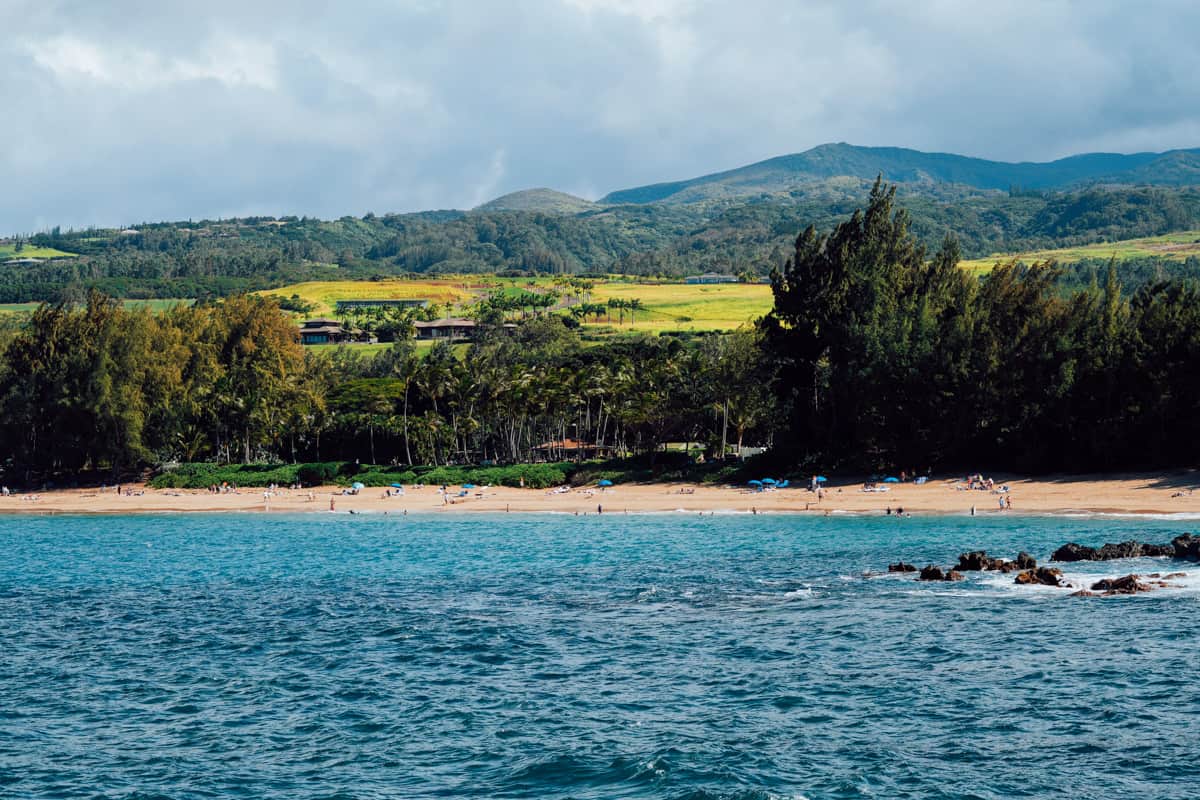 11. Olowalu Beach
Most visitors know this as "Mile Marker 14,", but the real name is Olowalu—and it's one of Maui's best snorkeling sites.
Let's just say the Olowalu Beach snorkeling is amazing.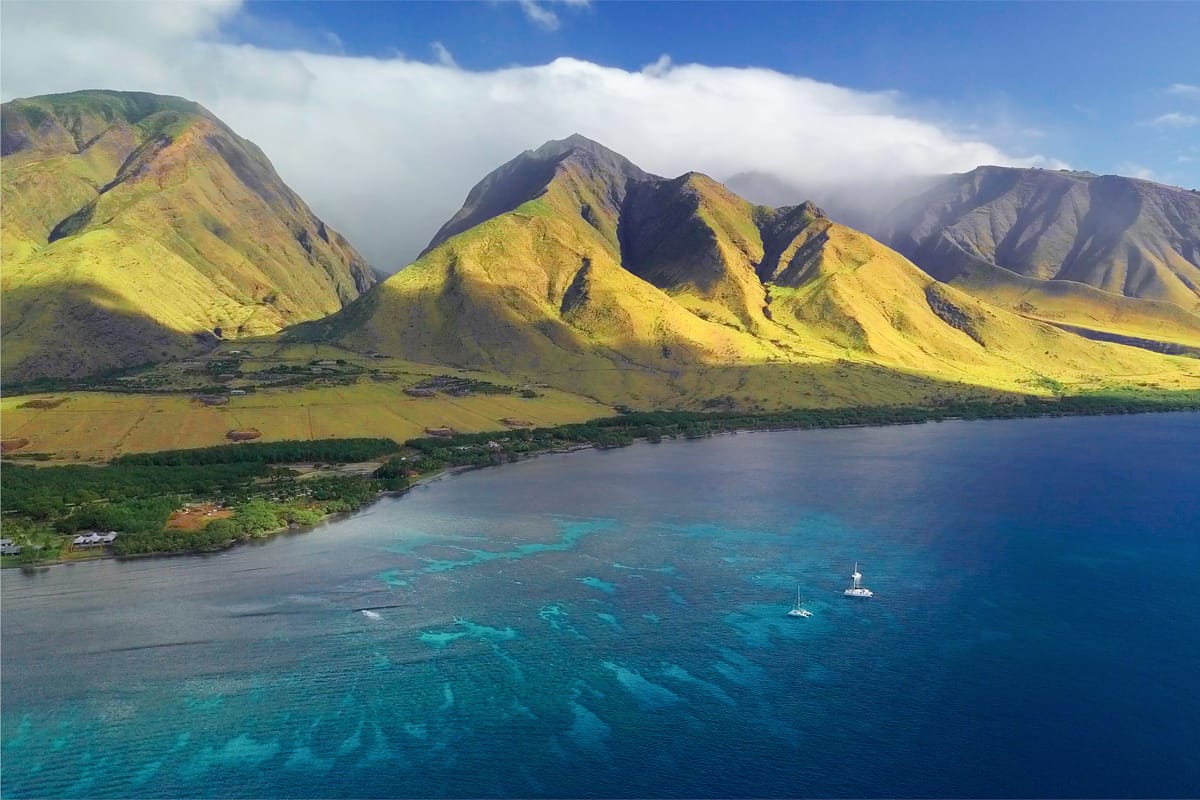 12. Kahekili Beach Park
Boardwalk-lined public beach with a covered picnic pavilion, barbecue grills, showers & restrooms.
Drive-up snorkeling convenience on a wonderful, less-than-crowded resort beach. Calm waters and a shallow reef allow for easy snorkeling and water entry. There is a large grassy area with palm trees and picnic tables right on the beach.
13. Hamoa Beach
The sand at Hamoa Beach is soft, golden sand. This beautiful beach comes with the added benefit of public bathrooms and showers.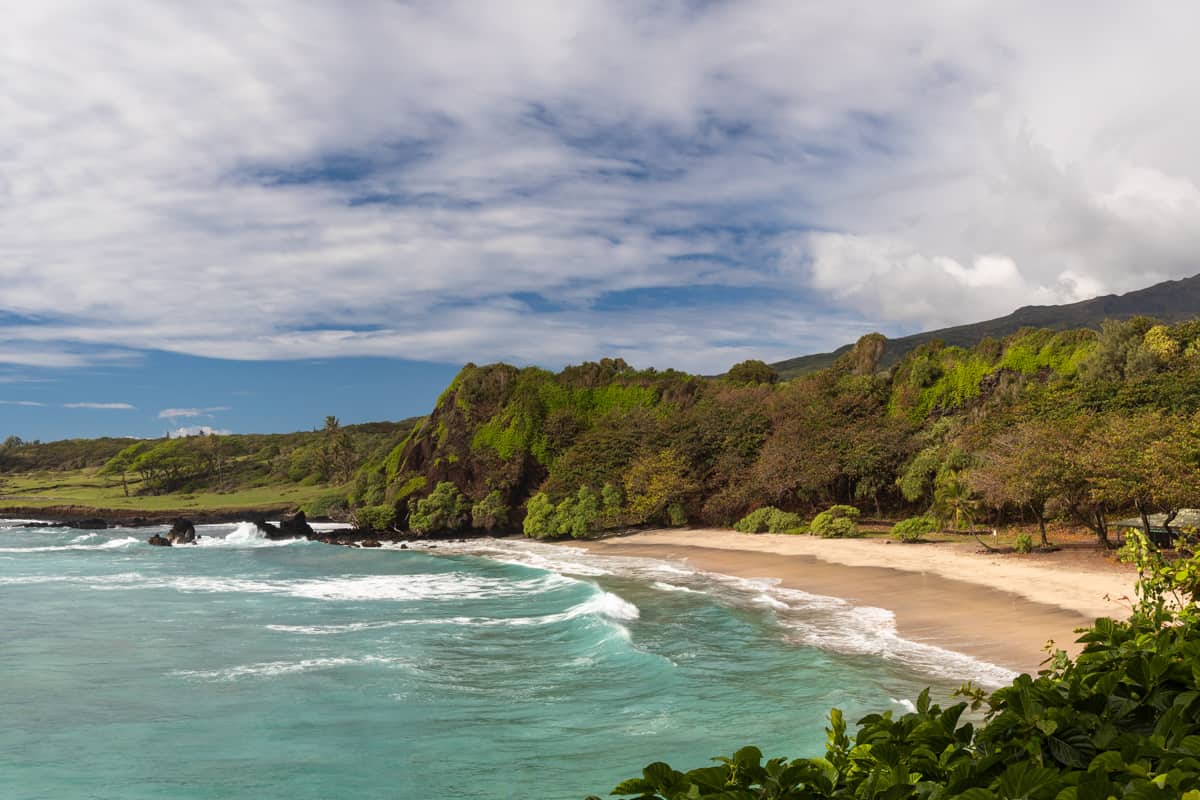 14. Baldwin Beach Park
One of the most beautiful beaches in Maui, the long white sand beach is a favorite with local families. The beach is lined with lush greenery that will offer you plenty of shade. The blue water makes it one of the great beaches on Maui.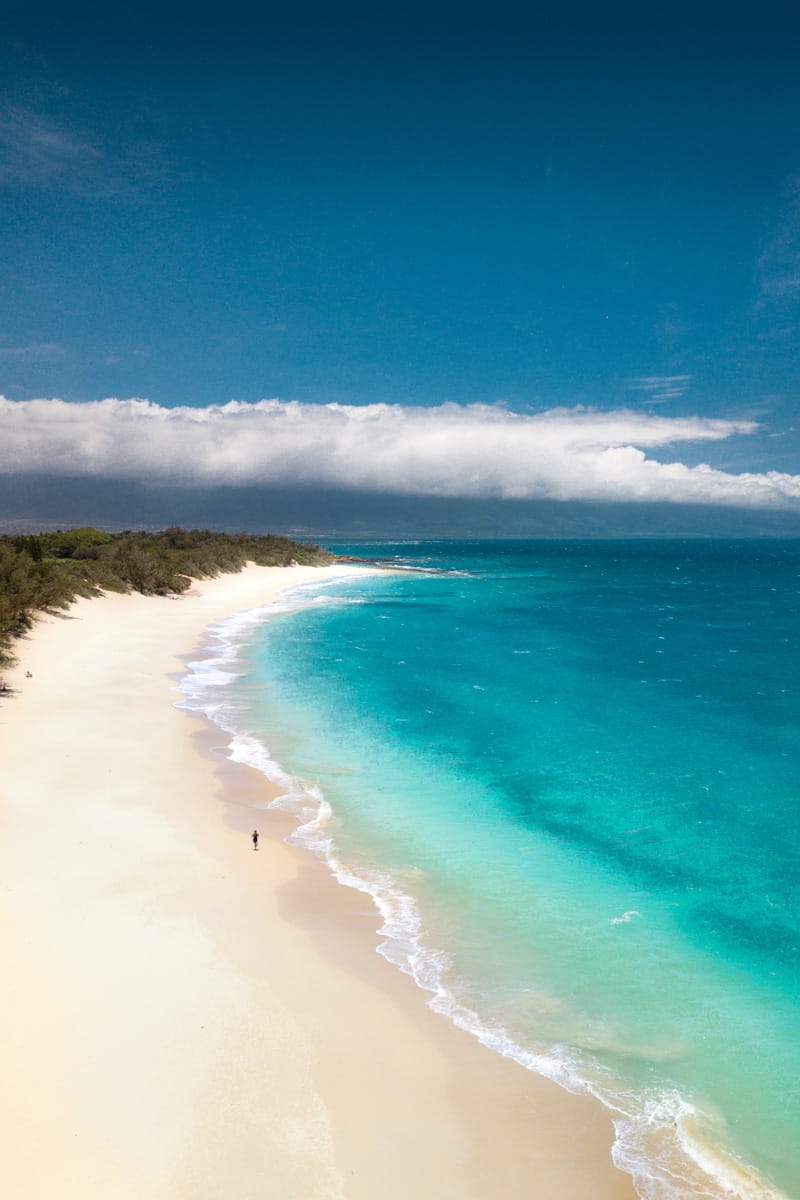 15. Punalau Beach
Punalau Beach is a great place to visit if you are looking to escape the crowds.
16. Slaughterhouse Beach
Also known as Mokuleia Bay, Slaughterhouse Beach is best for escaping busier beaches and snorkeling (only in spring and summer). During the winter months the water becomes too rough to swim. There is no true parking lot at this beach. Parking is limited on the side of the street.
When the water is calm, generally in the spring and summer, Slaughterhouse Beach snorkeling is top notch!
You often hear about snorkeling at the next door Honolua Bay, but many people don't realize that the same conditions exist at Slaughterhouse Beach.
The lava rock cliffs framing each side of this beach contribute to the abundance of colorful marine life you can snorkel through.
There is also a band of rocks crossing part of the bay that block out a lot of waves (outside of the winter months).
17. Lahaina Beach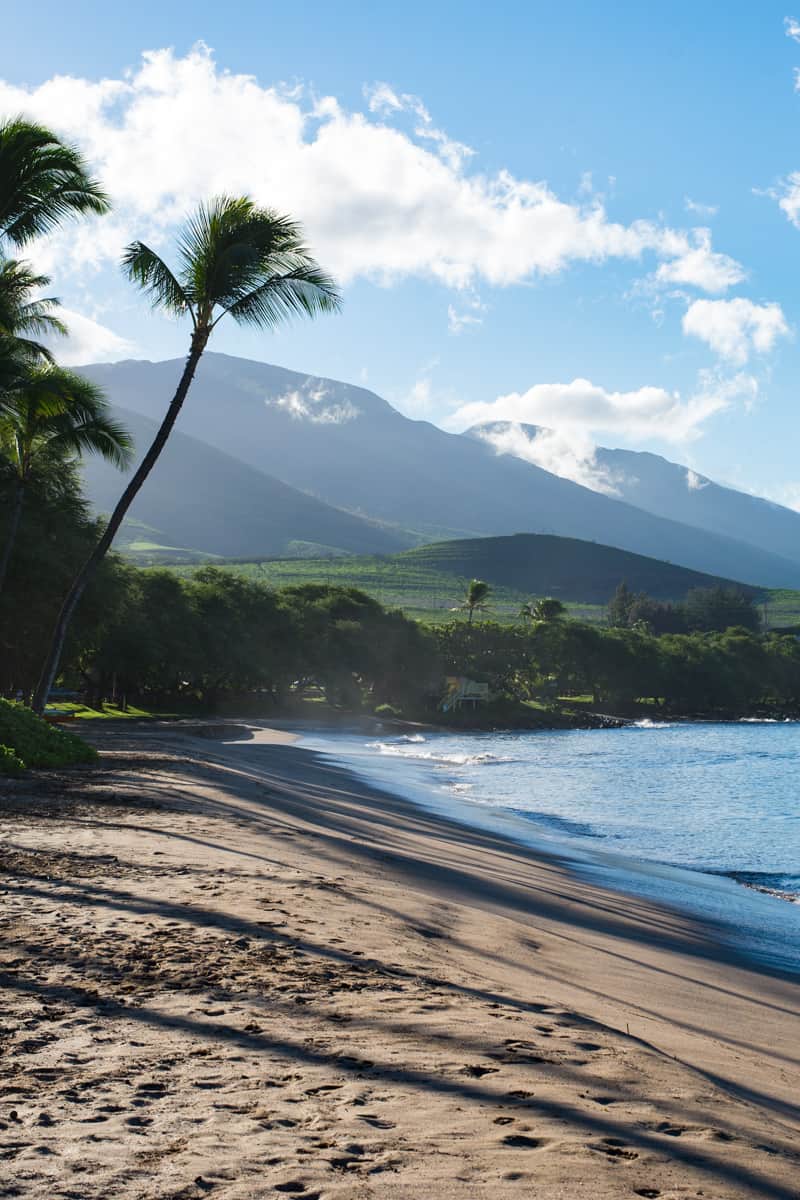 18. Honokōwai Beach Park
Honokowai Beach Park is one of the most kid-friendly beaches located in West Maui.
19. Makena Cove (Secret Beach)
Makena Cove Maui looks just like the pictures. It really is a fairly small beach, but the white sand and turquoise small beach with turquoise waters and white sand.
The calm conditions of the water and lava rocks in and out of the water make it an ideal place to snorkel (most of the time at least there aren't waves crashing into the cove).
Makena Cove (Secret Beach in Maui) is located right next to Big Beach if you want to check it out.
Read the full article on visiting Makena Cove here.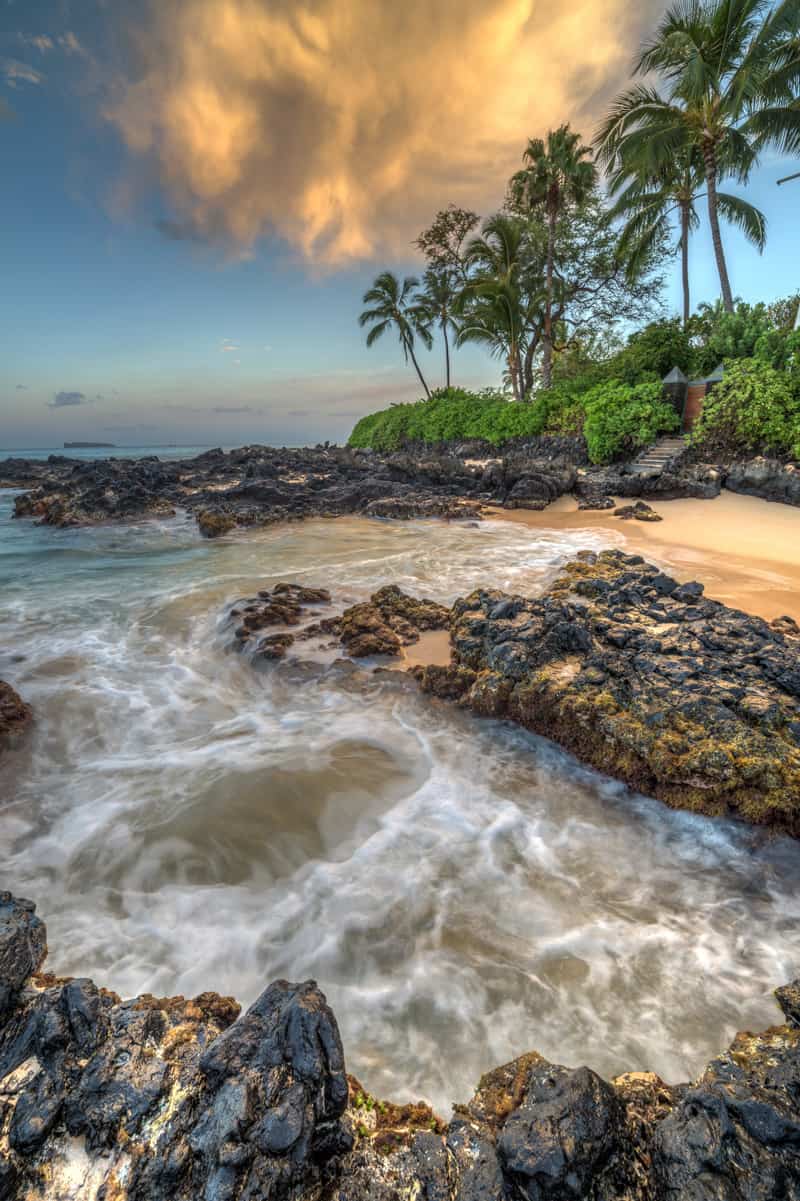 Planning a trip to Maui? Here are our best MAUI BLOG POSTS:
My husband and I have been to Maui a couple times and have written up more blog posts to help you plan your trip. These are my most popular blog posts and Hawaii travel guides to help you plan your trip. I hope it helps!
Maui general trip planning
Maui Beaches
Maui Hikes & Lookouts
Maui Waterfalls
Everything else