Kalalau lookout (Incredible views of the Napali Coast without any hiking)
I guarantee you've already seen pictures of the insanely amazing looking Napali Coast. These world famous mountains with their "spine ridge cliffs" have been featured in hundreds of movies and TV shows. If you haven't noticed them, just review any of your favorite movies featured on a tropical island paradise and there is a good chance it features the Napali Coast.
Though the Napali coast is absolutely gorgeous, it does have a deserved reputation for being hard to access. There are no roads going directly to it and the most common way to access it is either a grueling 11 mile hiking trail with a difficult permitting process or a once in a lifetime paid tour (recommendations below).
So many people don't realize that you there is a much easier and much much cheaper way to see the Kalalau Valley.
The Kalalau Lookout allows you to drive up, take in an amazing view of the Napali Coast and then get back in your car and leave (if you aren't in the mood for a hike).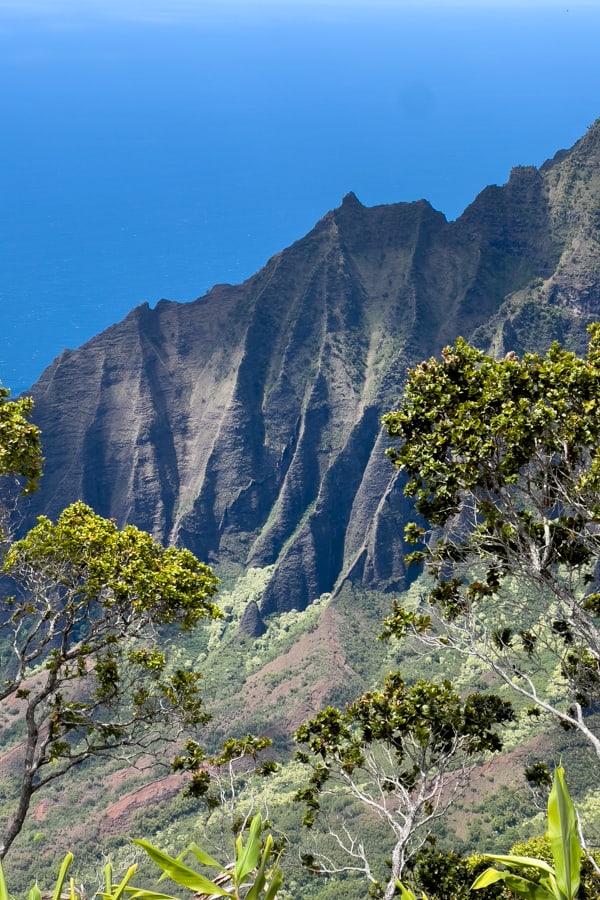 Kalalau Lookout
This gorgeous lookout point requires no hike, no advance registration, and has a parking lot just feet away from the actual lookout. If you do want to hike, there are a number of super popular trails in the area.
My favorite is an off-the-books hike that leaves from this exact spot, the Kalepa Ridge Trail. Read about that hike here.
Kalalau Lookout Location
The Kalalau lookout is located in the western part of Kokee State Park on the wesetern coast of Kauai. It is easily accessible with an hour drive from the south side of Kauai's resort areas.
If you are coming from the Princeville area you are going to have to circle around the whole island, which will likely take you about 2 hours.
WARNING – HUGE DIFFERENCE – Kalalau Trail vs Kalalau Lookout
Roads from the northwest side of Kauai do not connect with road to the southwest side of Kauai. If you end up on the wrong side of the Napali coast you are going to have to drive for a couple hours all the way back around the island. Do not mistakenly put the Kalalau Trail in your GPS instead of Kalalau Lookout. The trail leaves from the northwest side while the lookout is access from the southwest.
Kalalau Valley Clarification
Generally the term Kalalau Valley is the entire area and is more generally used, but I would say most often they talk about the Kalalau Trail descending into the Kalalau Valley, even though the lookout looks into the same valley.
Parking and Facilities
There is a parking lot that is generally big enough to handle all of the requested visitors. If it does fill up, you can usually just wait for a couple minutes since a lot of people quickly come and go from the viewpoint.
There are also restrooms and picnic tables in the area.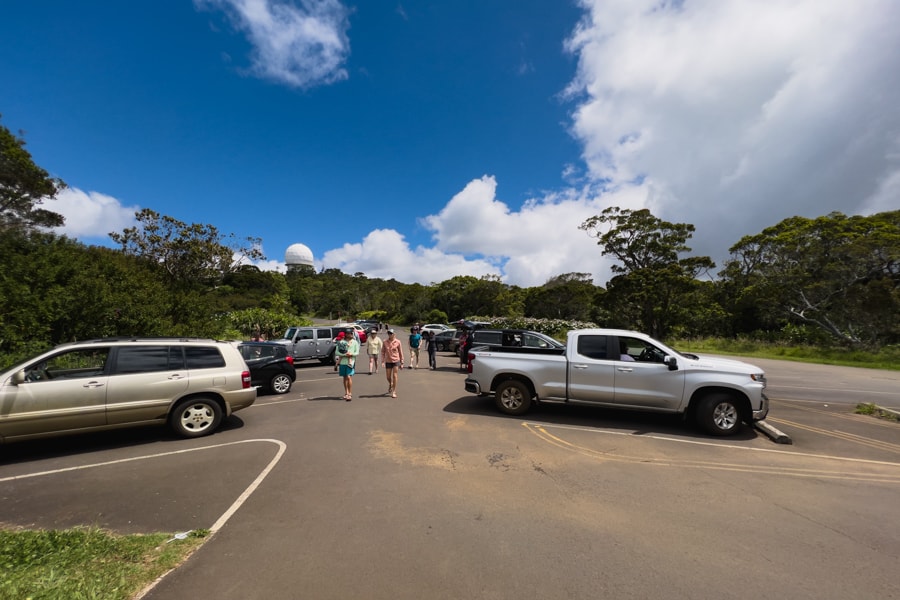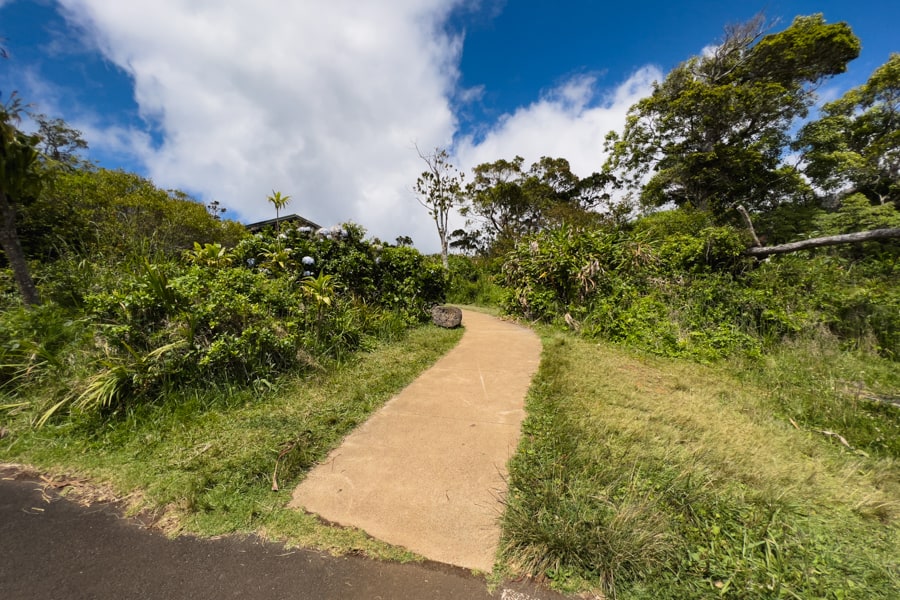 Kalalau Lookout Cost
To access Kokee State Park you are supposed to pay a $10 parking fee and $5 per person in the parking lot. There are small kiosks in this and a few other parking lots.
Kalalau Tours
The lookout point is just going to inspire you to want to take in even more of the cliffs. There are a number of Kalalau tours that will give you a much more up close experience. The top ones I recommend are…
XXXXXXX
Kalalau Trail
The Kalalau Trail is probably the most poopular trail in Hawaii.
It is 11 miles long and goes down the mountains to the Napali Coast beaches. It is a grueling, steep, and slippery hike.
It also requires you to make a reservation and purchase a permit, which are usually sold out far in advance.
If interseted, there are a limited number of camping permits available that allow visitors to stay down at the end of the trail.
If you want to actually visit the Kalalau Beach you have to do this intense hike or one of the tours above.
Kalalau Lookout Weather
This is another thing to beware of. At times fog can set in the Kalalau valley and obstruct the views. If you want to avoid this, generally it is less obscured in the morning.
Don't let clouds on your drive up dissuade you though as the weather can be completely differerent within the valley.
One of the times on my drive up it was overcast and raining, yet somehow from the top it was perfectly clear and sunny looking out into the Kalalau Valley.
Morning views tend to be better, afternoon sometimes obstructed. Been twice in afternoon wasn't obsructed, but beware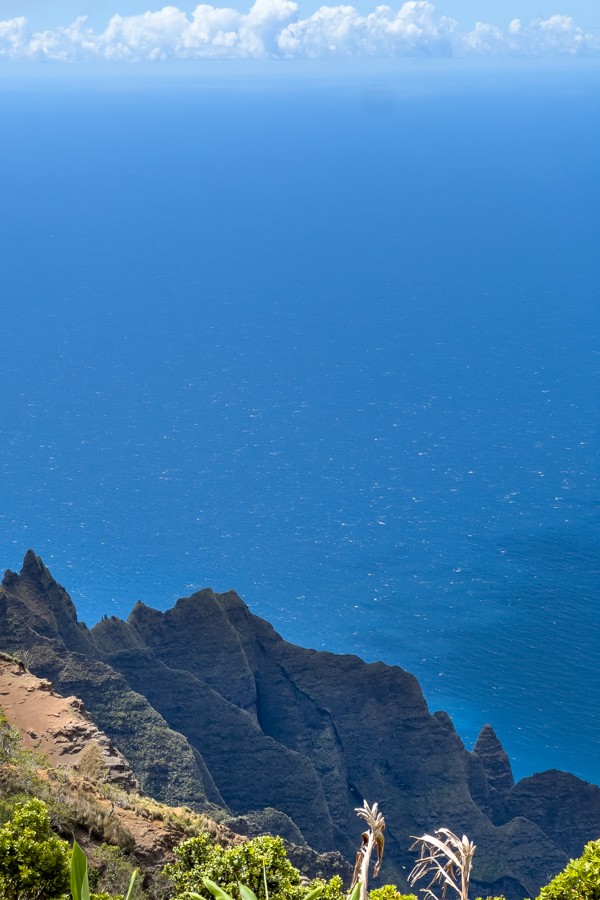 Other Nearby Attractions
If these 2,000 foot high cliffs aren't enough there are plenty of other things to see in the area.
Waimea Canyon Lookouts & Hikes: There are a number of Waimea Canyon lookouts that show the colorful mini (but not actually mini) version of the Grand Canyon.
Kalepa Ridge Trail: There are a number of hikes in the area, but my favorite is the one that actually leaves from this lookout, the Kalepa Ridge Trail.