Visit Kealia Beach Park
On the east side of Kauai? Are stuck in the infamous traffic that tends to back up in the Wailua and Kapaa areas of Kauai?
If you end up in one of these situations you may see a gorgeous beach calling your name.
While Kealia beach is beautiful, it is worth knowing that the waves and rip currents get quite intense here so it might not be the best place to swim.
The strong waves attract a lot of local surfers so it's probably best suited to soaking up some sun and watching the extreme athletes.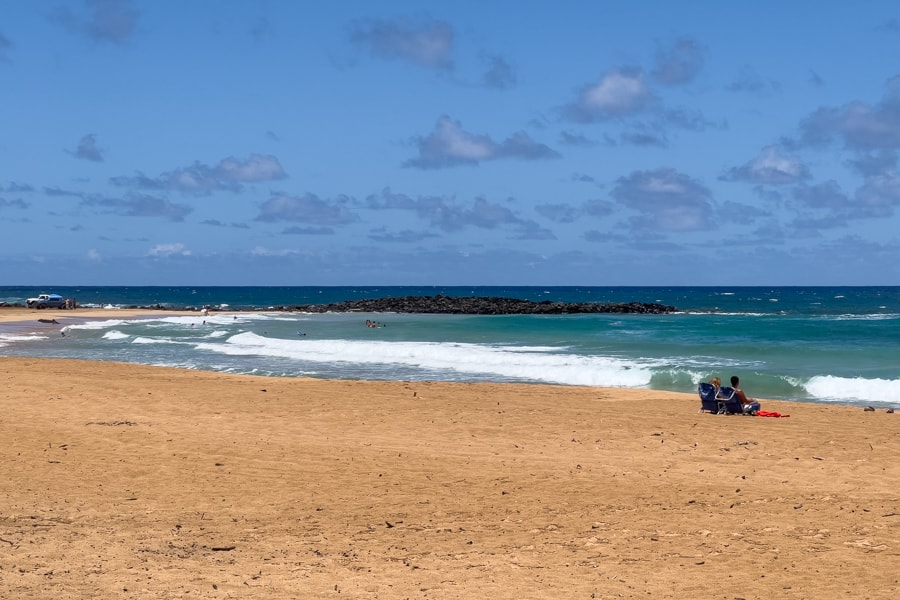 Quick Facts
Other Names: Kealia Beach Park
Known For: A distraction from area traffic, local surfers,
Facilities: Restrooms and Showers
Lifeguards: Yes
Parking: Almost always space in a large lot
Crowds: Mainly locals
Cost: Free
Other: beware of strong rip currents
Location
You can't miss Kealia Beach as you drive down the east side of the island. Its wide sand is clearly visible from the road.
Without traffic it is only about a 20 minute drive from the airport, but this area is prone to back up.
What to Expect Once There
You are very likely to see strong waves crashing into the shores of the beautiful beach. The waves are known for being extremely consistent. This generally means that the beach isn't a good choice for swimming as the waves could potentially pummel you into the rocks that are at either end or the strong currents could pull you away.
Surfers and Boogie Boarders
Not surprisingly, the waves attract a bunch of strong surfers and body boarders. I enjoyed watching them display their talents from the shores.
Parking
There is a large parking lot where you shouldn't have any problem finding a parking space. Even if the lot does somehow fill up, there are other places you can park in the dirt lot just outside of the parking lot.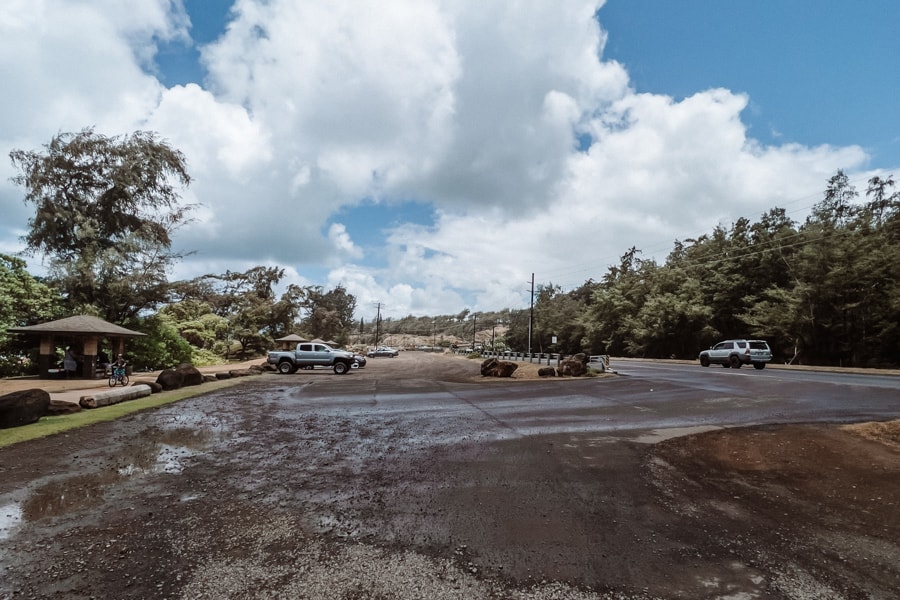 Restrooms, Lifeguards, and Showers
Thankfully this beach includes restrooms, lifeguards, and showers. The lifeguards are especially nice when they are manning the tower since the waters can get so rough.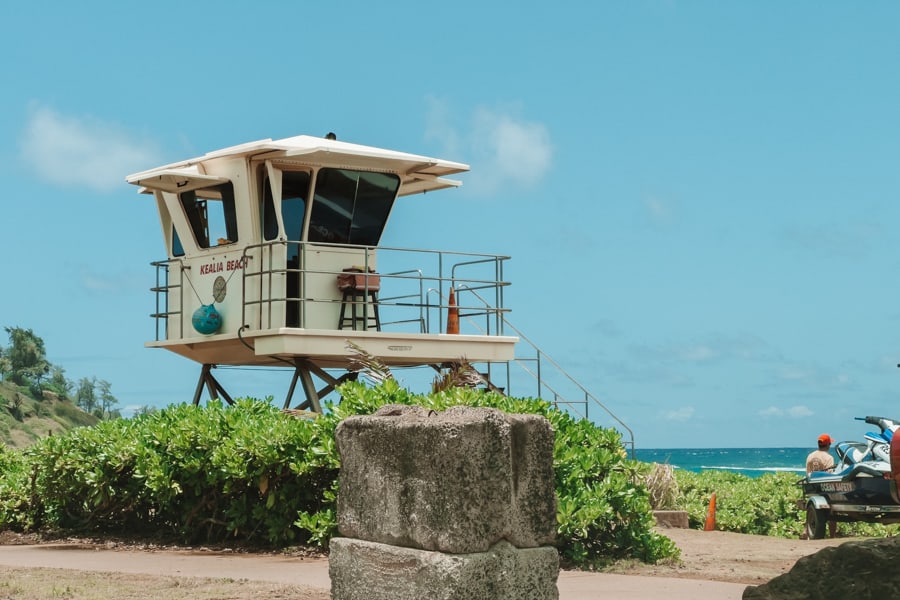 A Protected Cove For Safe Swimming
When the waves aren't too rough there is a cove for protected swimming. That being said, I've been there when the waves were crashing over the rocks of the protected cove so you might not want to take the risk considering a rogue wave come could crashing over at any point.
Final Thoughts Kealia Beach
I learned that in Hawaiian Kealia means bed of salt. While I am sure it is not its intended meaning, I enjoyed dozing off on the salt bed shores while watching surfers and soaking up sun.
OUR MOST POPULAR KAUAI BLOG POSTS
My husband and I have been to Kauai many times and have written up more blog posts to help you plan your trip. These are my most popular blog posts and Hawaii travel guides to help you plan your trip.
WAILUA FALLS HIKE ON KAUAI – (AMAZING WATERFALL HIKE!)
KE'E BEACH ON KAUAI – (SNORKELING, SWIMMING, HOW TO MAKE RESERVATIONS – it was a nightmare)
TUNNELS BEACH IN KAUAI (AMAZING SNORKELING, SEALS, SWIMMING) – one of my personal favorite beaches own the entire island!
MOLOA'A BEACH ON KAUAI – (INSANELY UNDERRATED) GILIGAN'S ISLAND WAS FILMED HERE!
KALEPA RIDGE TRAIL – BEST HIKE IN HAWAII…SERIOUSLY. Trust me, don't leave this one off your list! It's GORGEOUS!
QUEEN'S BATH KAUAI: COMPLETE GUIDE – Another must visit!
SHIPWRECK BEACH ON KAUAI – (AMAZING CLIFF JUMPING BEACH)
Read about all the hikes we have done in Kauai here.
Read all other posts on Kauai here.