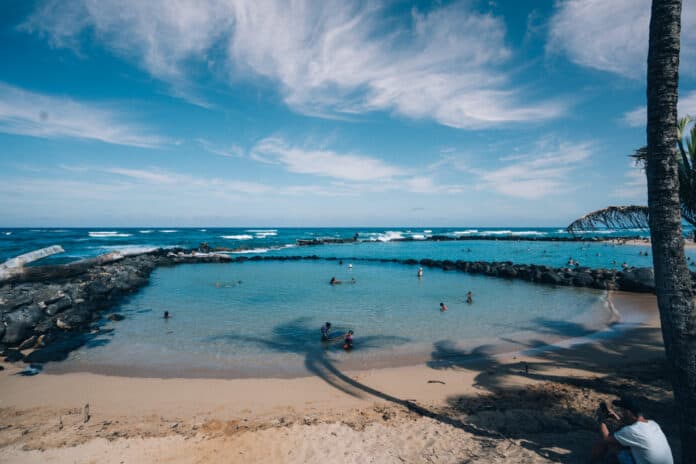 Lydgate Beach Park Kauai
The east side of Kauai has a lot of pretty beaches with waves that are too rough to swim in. Lydgate Beach is a pretty beach on this side of the island, yet it provides opportunities to swim and even snorkel!
This beach park has it all, long stretches of sand, a protected cove for kids to swim in, rocks for you to snorkel around, and basically all of the desired beach amenities.
It's also really close to the town of Kapa'a so you can find all the restaurants or shops you would want.
Lydgate Beach Park Quick Info:
What makes Lydgate Beach Park so special?
The east side of Kauai is notorious for rough waters. There are very few 'swimmable' beaches there.
What makes Lydgate Beach Park so special is one of the few swimmable beaches on the east coast of Kauai! You will also find great snorkeling here with a very family friendly vibe.
Kids literally everywhere! If you want to avoid children this may not be the beach for you.
What makes it swimmable?
It is protected by a cove.
Where is Lydgate Beach located?
This beach is on the south east side of the island of Kauai. Located right next to the Hilton Garden Inn. Check out the hotel property here.
There are a lot of beaches on this side of the island, but most get constantly battered by the fairly aggressive waves that crash in (Lydgate has a way to avoid if you want).
How to get to Lydgate Beach
The drive from Lihue or the main airport is easy. There is one main road that will take you directly to it. The drive will take you about 10-15 minutes.
This area is the island can get congested, but usually the traffic doesn't come this far south, so you should be able to avoid it.
It is just south of the town of Kapa'a, which is home to tons of different food and shops. Our favorite was Tiki Tacos!
Lydgate Beach Parking
There is a large parking lot directly in front of the beach. It is free of charge.
Most people will congregate at the spots in the middle since this is where the protected cove is.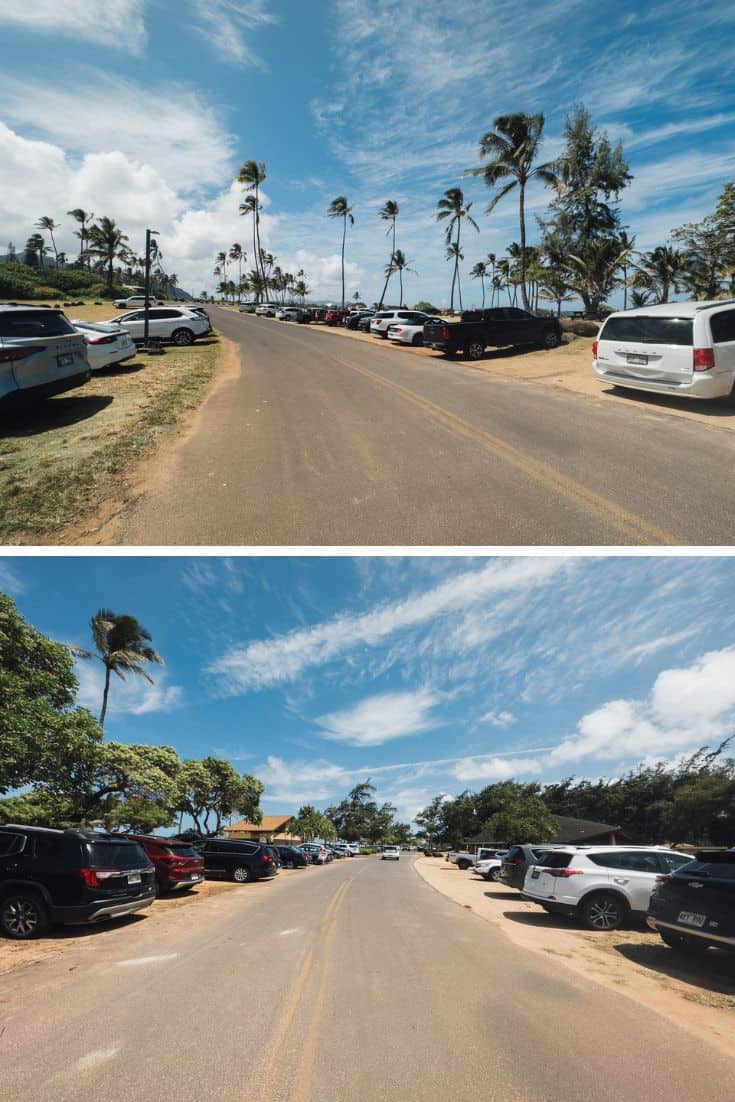 What you can Expect at Lydgate Beach
You can expect to find a good amount of people at this beach park, but it is big enough that it rarely feels crowded.
It extends a long ways down, but certain parts of the beach have driftwood completely blocking the shore. Thankfully it is cleared out in stretches.
Most of the people will gather in the middle where the protected coves are. This is also where the restrooms and showers are.
Swimming Conditions
If you are inside the protected cove, you can expect calm waters!
If you are outside the protected cove the waves are generally quite aggressive. Most people won't feel comfortable swimming outside of the cove.
Check current conditions at Lydgate Beach here.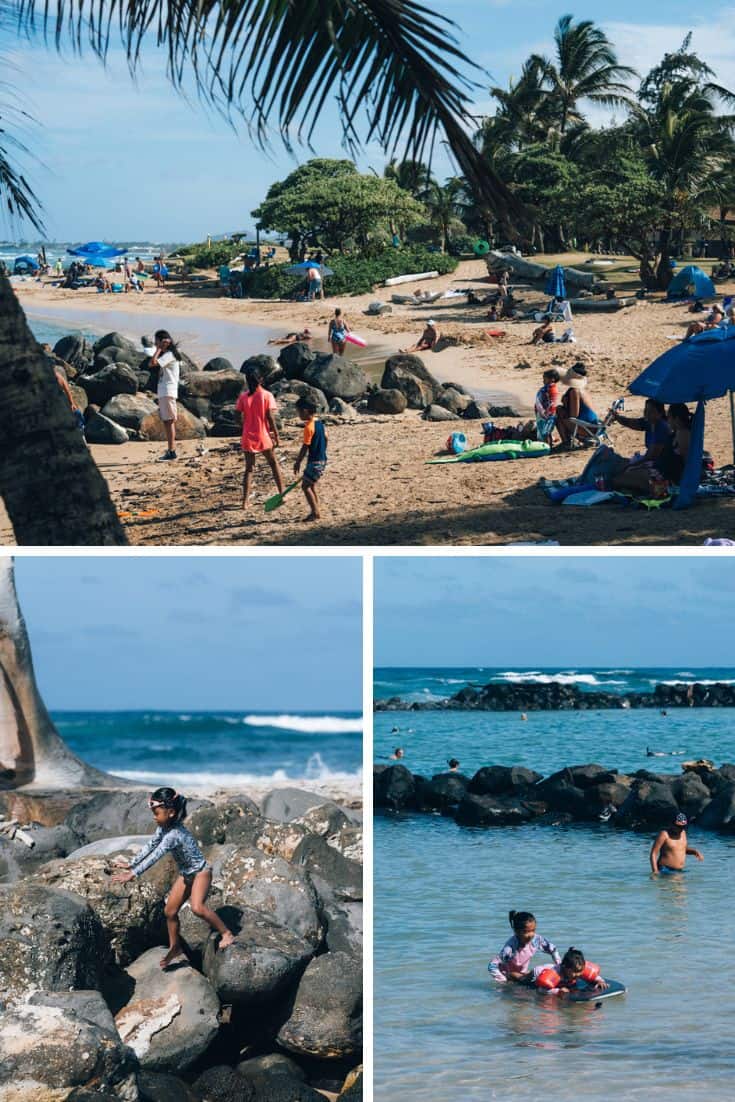 Lydgate Beach Snorkeling
Lydgate Beach Park is one of the best snorkeling spots for families!
The protected cove provides an excellent spot for spotting fish. You will definitely see a lot of fish gathered around the rocks on the far edges. These rocks are home to a lot of life above the water as well, look out for crabs and snails! The kids were going crazy over them!
You can snorkel year round here.
Great for beginner kids snorkeling – Keiki Pond
Keiki Pond also known as children's pond is a great spot for kids who want to learn how to snorkel. It is calm and pretty shallow (max depth up to 10 feet) with a sandy flat bottom. They will see lots of fish without having to go far away from shore or worry about the currents sucking them out.
While Lydgate Beach snorkeling is definitely doable, it isn't the best on the island if you are looking for the best snorkeling. The crowds and children splashing everywhere made it hard for me to fully enjoy the marine life.
If I did have kids, this would be an awesome beach to bring them to to learn how to snorkel.
I still think the best snorkeling is on Tunnels Beach. You can check out the best snorkeling spots in Kauai below.
Note: The photos below are screenshots of my videos I filmed while snorkeling at Lydgate Beach. The water was pretty murky the day I was there but hopefully it will still give you a good idea of what you can expect to see while snorkeling here.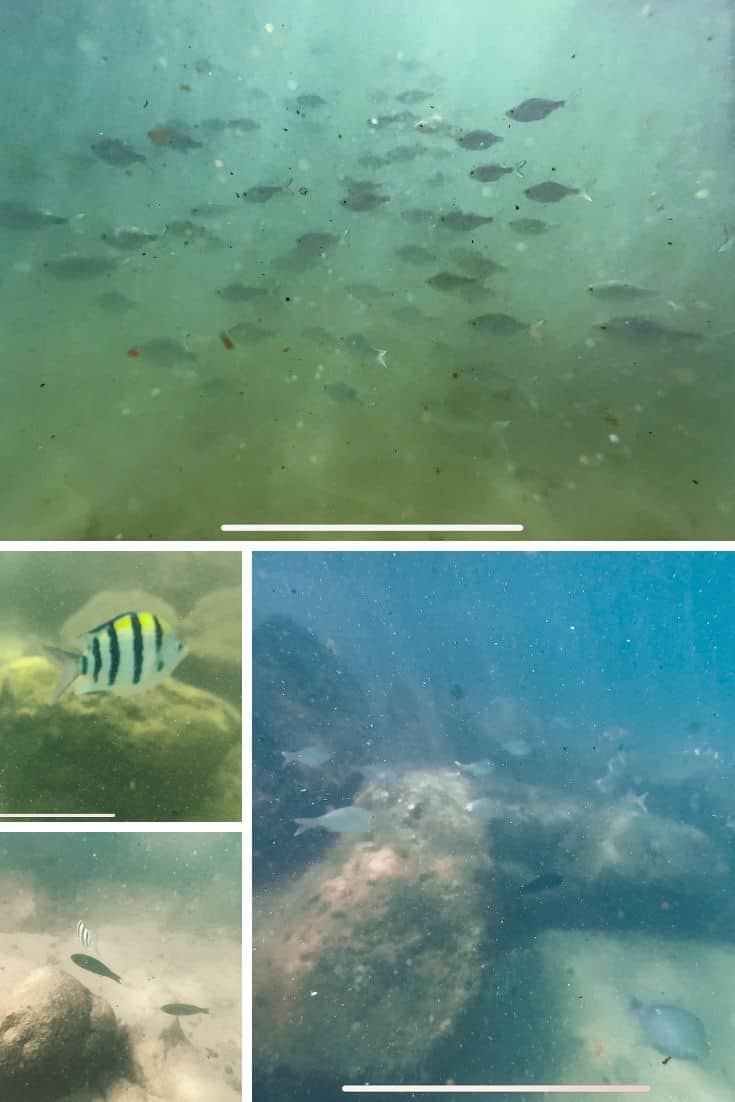 Other good snorkeling beaches in Kauai:
---
Crowds
This is the biggest downfall of this beach. Even though it is a large beach, almost everyone congregates at the main coves in the middle.
It is especially popular with families, so expect to see a lot of kids at this beach.
Facilities
There are showers, restrooms, lifeguards, and plenty of trees and ledges for shade.
There are wide stretches of grass with benches and picnic tables as well. You could easily kick a soccer ball around in the grass.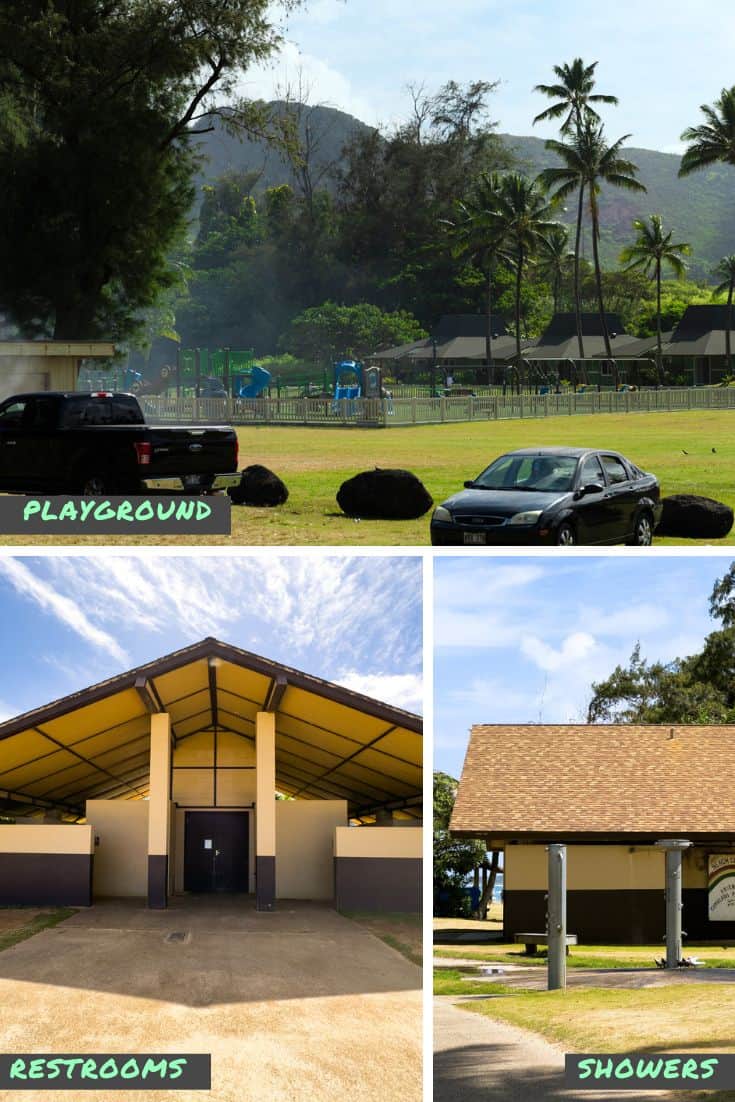 Conclusion:
All around Lydgate Beach Park is an excellent choice for families, or those looking to stay close to the Kapa'a or Lihue area!
Planning a trip to Kauai? Read everything we know about Kauai here:
My husband and I have been to Kauai many, many times and have written up more guides to help you plan your trip. These are my most popular blog posts and Kauai travel guides to help you plan your trip.
Kauai Beaches
Best Beaches for Snorkeling on Kauai
Best Cliff Jumping in Kauai
More awesome beaches
Kauai Hiking Guides
Read about all the hikes we have done in Kauai here.
Read all other posts on Kauai here.